Hundreds renew vows at annual Wedding Anniversary Mass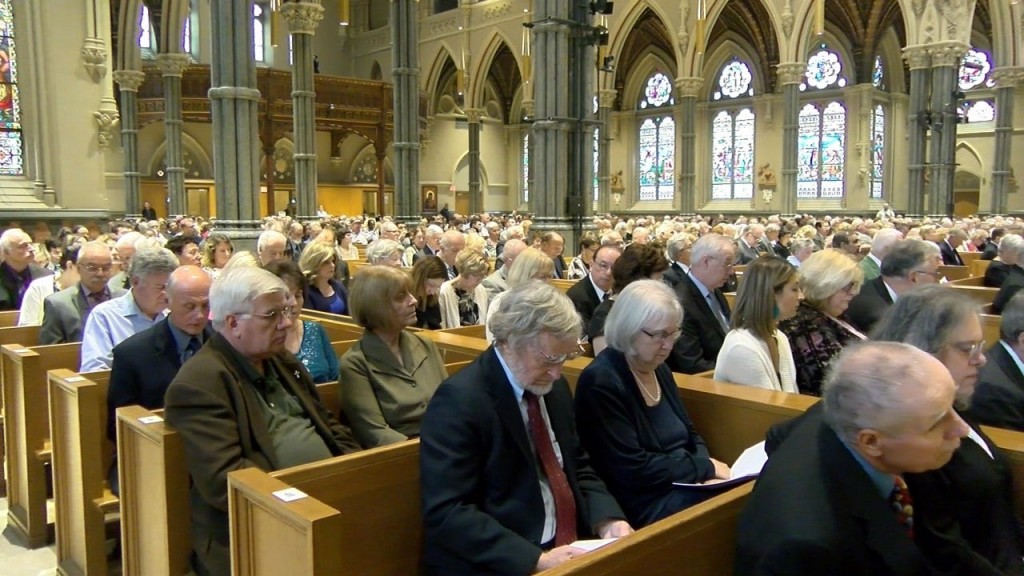 By: Amanda Pitts
alpitts@abc6.com
@AmandaPittsTV
PROVIDENCE, R.I. (WLNE) — Hundreds of couples filled the Cathedral of Saints Peter and Paul in Providence Sunday afternoon to renew their vows at the annual Wedding Anniversary Mass.
"We hear so much about marriages falling apart, so it's nice to see there's a lot of them staying together," said Lee Lapierre of Harrisville.
The ceremony, led by Bishop Thomas Tobin, drew couples from across Rhode Island celebrating marriage milestones from 25 years to over 70 years.
"It flew by! I still feel like I'm 21!"
Irene and Richard St. Louis of Smithfield are making their 65th wedding anniversary this year.
"I feel very fortunate, very lucky that we were able to stay together for 65 years. And we hope to add many more to it," said Richard St. Louis.
Another couple marking a milestone are John and Louise Beaulieu of Warren. They're celebrating 40 years together, and are hoping for 40 more.
"We've had a wonderful marriage, wonderful years in Warren and before, and we wanted to celebrate," said John Beaulieu.
Attending the annual mass is something they've always wanted to do, after seeing John's parents renew their vows at the event a few years back.
"They had a wonderful 71 years together, so that's certainly part of our motivation for celebrating 40 and beyond!"
Over 200 couples renewed their vows at the mass, six of whom celebrated over 70 years of marriage.
(c) WLNE-TV 2018