Hundreds Run to Help Others Rise Above Cancer in Warwick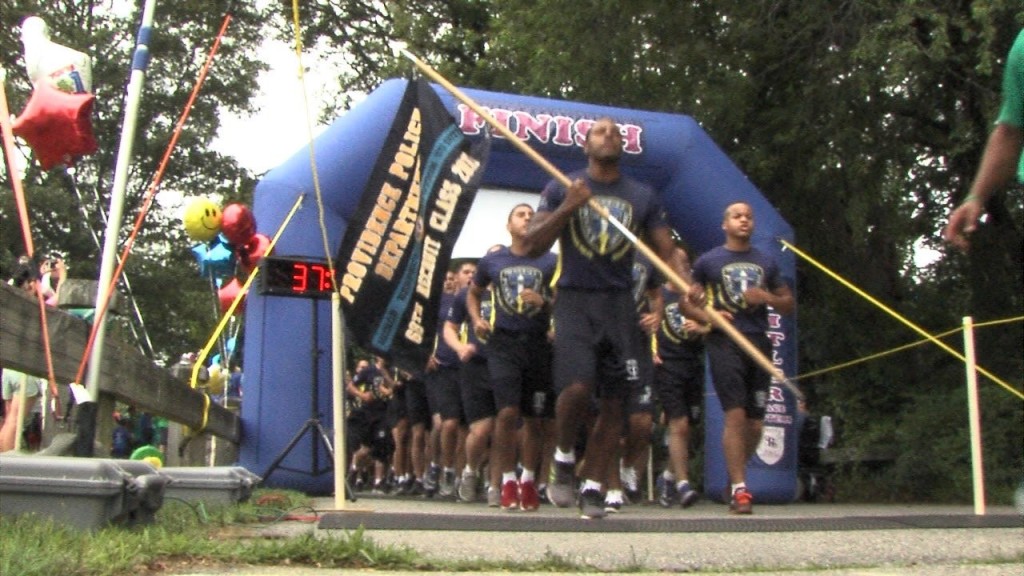 By Ken Bell
kbell@abc6.com
A SPECIAL RACE WITH A SPECIAL CAUSE..
DRAWING HUNDREDS OF PEOPLE IN WARWICK.
ABC6 SPORTS DIRECTOR KEN BELL WAS THE EMCEE..
OF THE LIFESPAN EVENT TO FIGHT CANCER.
IT WAS A PERFECT DAY FOR RISING ABOVE CANCER AT CITY PARK IN WARWICK.
NEARLY 500 MEN, WOMEN AND CHILDREN, MANY OF THEM CANCER PATIENTS AND SURVIVORS, ALL ON HAND TO HELP MAKE A RUN AGAINST CANCER.
YOU KNOW IT'S AN IMPORTANT CAUSE WHEN TONY THE DANCING COP IS THERE TO HELP START THE RACE.
SHARON BENSON WORKS WITH CANCER PATIENTS. SHE STARTED RISING ABOVE CANCER 5K A YEAR AGO TO HELP RAISE MONEY FOR PATIENTS NEEDING ASSISTANCE.
LITTLE DID SHE KNOW HOW IMPORTANT THIS RACE WOULD BECOME TO HER.
(BENSON) IT IS VERY SPECIAL TO ME THIS YEAR BECAUSE A MONTH AFTER WE HAD THIS EVENT, I ACTUALLY WAS DIAGNOSED WITH BREAST CANCER. WE NEED TO RISE ABOVE THE ADVERSITY, THE TRIALS THAT WE ENDURE IN LIFE. WE NEED TO JUST KEEP ON RISING, KEEP ON LIVING.
(BELL)
THE WARM HUMID MORNING WAS NO OBSTACLE FOR WARWICK'S BRONSON VENABLE WHO WAS THE FIRST RUNNER ACROSS THE FINISH LINE IN A TIME OF 15:52. LEIGH DIPETRO OF NEWPORT THE TOP WOMAN.
THERE WAS SPECIAL MEANING TO THE PROVIDENCE POLICE CADETS MARCH TO THE FINISH LINE.
THEY WERE THERE TO SUPPORT FELLOW OFFICER ED MALLOY, A VETERAN OF MORE THAN 25 YEARS ON THE FORCE, AND CURRENTLY UNDERGOING TREATMENT FOR CANCER.

(MALLOY) I GOT DIAGNOSED TWO AND A HALF YEARS AGO WITH CANCER. I WAS AT WORK WHEN I HAD A TUMOR RUPURE ON MY LIVER. IT'S BEEN A BATTLE EVER SINCE, A ROLLER COASTER RIDE UP AND DOWN. RIGHT NOW I'M AT A PEAK, I'M DOING WELL. I STILL WORK EVERYDAY AND I COME TO SUPPORT THEM. THE CANCER CENTER WAS FANTASTIC IN GETTING ME THROUGH SOME DARK TIMES. THE TREATMENT HAS BEEN EXCELLENT.
(BELL) WHAT DID IT MEAN TO YOU TO HAVE ALL OF YOUR FELLOW OFFICERS DOWN HERE AND THE WAY THEY GREETED YOU AFTER THE RACE?
(MALLOY) YOU CAN'T PUT A WORD TO IT. IT'S THE BROTHERHOOD THAT WE WORK WITH. I WAS HONORED, HUMBLED.
(BELL) OFFICER ED MALLOY, RISING ABOVE CANCER WITH THE HELP OF HIS FRIENDS.
AT CITY PARK IN WARWICK, KEN BELL, ABC6 NEWS.