Hurricane Barriers Closed
Both Providence and New Bedford Close Barriers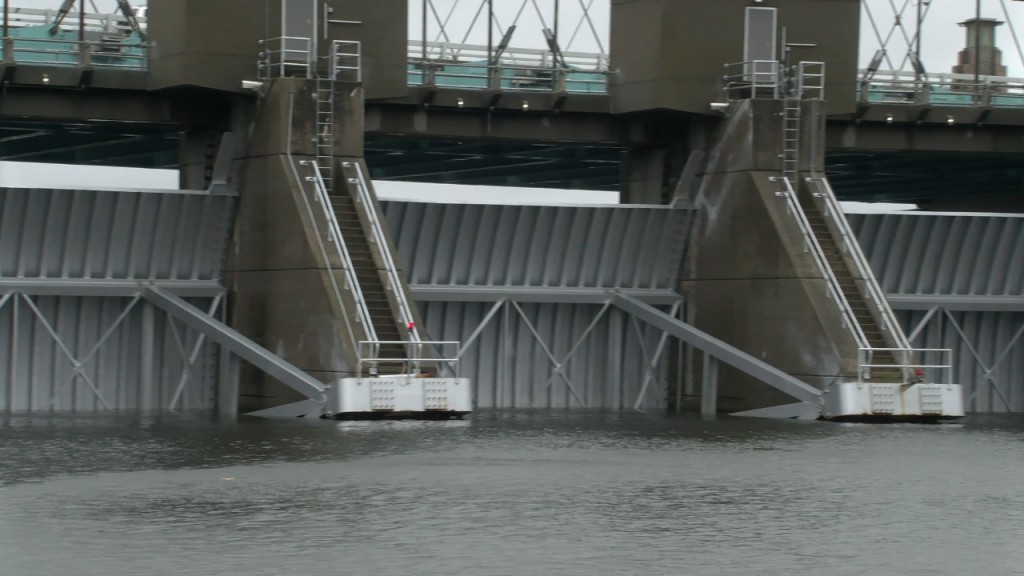 PROVIDENCE R. I. (WLNE) – The Fox Point Hurricane Barrier closed early Sunday morning as bands of Henri hit Providence.
The barrier built in the 60s to prevent storm surge from Narragansett Bay flooding downtown Providence.
In New Bedford, the hurricane barrier is also closed.
The Army Corps of Engineers controls both barriers.