Hurricane Sandy update, Sunday 8:00AM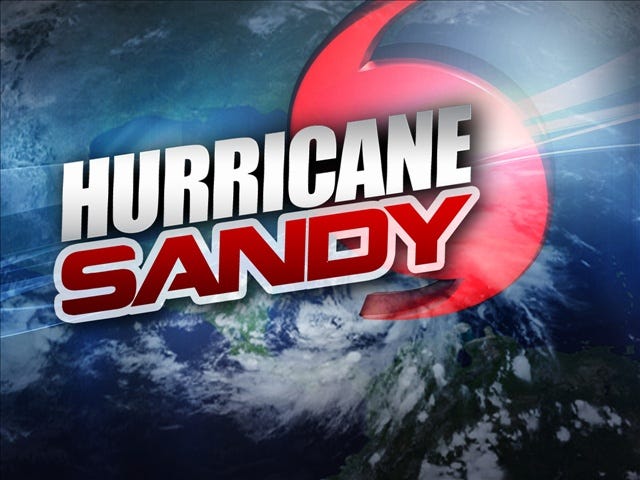 HIGH WIND WARNING IN EFFECT FROM 6AM MONDAY UNTIL 2AM TUESDAY
COASTAL FLOOD WARNING FROM 6AM MONDAY THROUGH 1PM TUESDAY
FLOOD WATCH TOMORROW AFTERNOON THROUGH TUESDAY NIGHT.
RAIN FROM SANDY WILL BEGIN TO ARRIVE LATE TONIGHT AND WINDS ALONG THE COAST WILL AVERAGE 15-25MPH.SHOWERY RAIN AND WINDS 25-45 WILL BE HERE BY DAWN MONDAY MORNING. DURING THE DAY MONDAY,SHOWERY RAIN WILL CONTINUE WITH SOME TROPICAL DOWNPOURS..WINDS WILL BEGIN TO INCREASE TO 30-50 ESPECIALLY ALONG THE COAST BY LATE MONDAY MORNING. BY MONDAY EVENING WINDS ESPECIALLY ALONG THE COAST WILL BE 40-60 WITH GUSTS TO 70MPH ..EARLY TUESDAY MORNING AROUND MIDNIGHT TO 2AM,SANDY WILL MAKE LANDFALL CLOSE TO SOUTH JERSEY AS A CAT 1 HURRICANE. THE WORST OF THE WIND HERE WILL BE MONDAY AFTERNOON INTO TUESDAY MORNING WHERE WINDS WILL BE 40-60 WITH GUSTS ESPECIALLY ALONG THE SOUTH COAST TO 75 MPH…
…
TOTAL RAIN FALL AMOUNT ON THE ORDER OF 2-4 INCHES POSSIBLE
MODERATE TO SEVER BEACH EROSION LIKELY
TIDES WILL RUN 3-5 FT. ABOVE NORMAL DURING THE TIMES OF HIGH TIDE MONDAY AND TUESDAY.
DOWNED TREE BRANCHES AND SOME TREES CAN BE EXPECTED MONDAY NIGHT THROUGH TUESDAY..
SHOWERY RAIN WILL CONTINUE WEDNESDAY WITH STILL SOME WIND GUSTS TO 30MPH…ABC6.COM METEOROLOGIST STEVE CASCIONE.