Man wrestles down suspect who broke into home, assaulted wife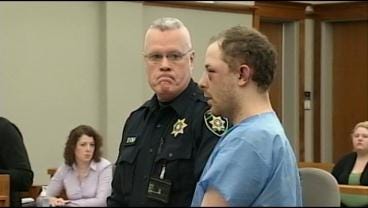 Dee DeQuattro
A man who broke into a home in Warwick and assaulted a woman on his birthday was met with a surprise when the woman's husband returned home.
28-year-old Derek Benjamin of West Warwick, forced his way into a home on New London Avenue and punched the woman who lived inside in the face.
On his way out of the home, Benjamin got a birthday surprised when he was met by the woman's husband who wrestled him to the ground. The woman then dialed 911 around 3 p.m. to say that her husband had apprehended the suspect.
Benjamin and the woman were both treated at Kent County Hospital with injuries. Benjamin was charged with breaking and entering, felony assault on the woman, and simple assault on her husband. He pleaded not guilty in court on Wednesday morning and bail was set at $50,000 with surety.
The woman remains at Rhode Island Hospital.