Hyundai recalls 27,700 2011 Sonatas and Elantras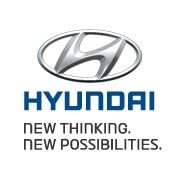 By The Associated Press
news@abc6.com
NEW YORK (AP) _ Hyundai is recalling 27,700 midsize and compact cars in the U.S. because salt damage could cause the cars' front coil springs to fracture.
The recall covers some Elantras and Sonatas, which are among Hyundai's most popular models.
The affected cars include Elantras made from November 2010 through March 2011 and Sonatas made from December 2009 through February 2010 that were sold or are currently registered in the so-called salt belt: Connecticut, Delaware, Illinois, Indiana, Iowa, Maine, Maryland, Massachusetts, Michigan, Minnesota, Missouri, New Hampshire, New Jersey, New York, Ohio, Pennsylvania, Rhode Island, Vermont, West Virginia, Wisconsin and Washington, D.C.
In documents on the recall posted Friday on the U.S. National Highway Traffic Safety Administration's website, Hyundai said if road salt which is sprinkled on roads to combat ice corrodes the front coil springs of the cars, they could fracture and that might cause a tire puncture, increasing the risk of a crash.
Hyundai said it will notify owners and dealers will replace the front coil springs for free.
The recall is expected to begin Nov. 30. No injuries or accidents related to the issue have been reported.
(c) The Associated Press / WLNE-TV 2015