'I would describe it as a disease of hate': Jewish leader outlines safety measures, while Rhode Island reacts to weekend shootings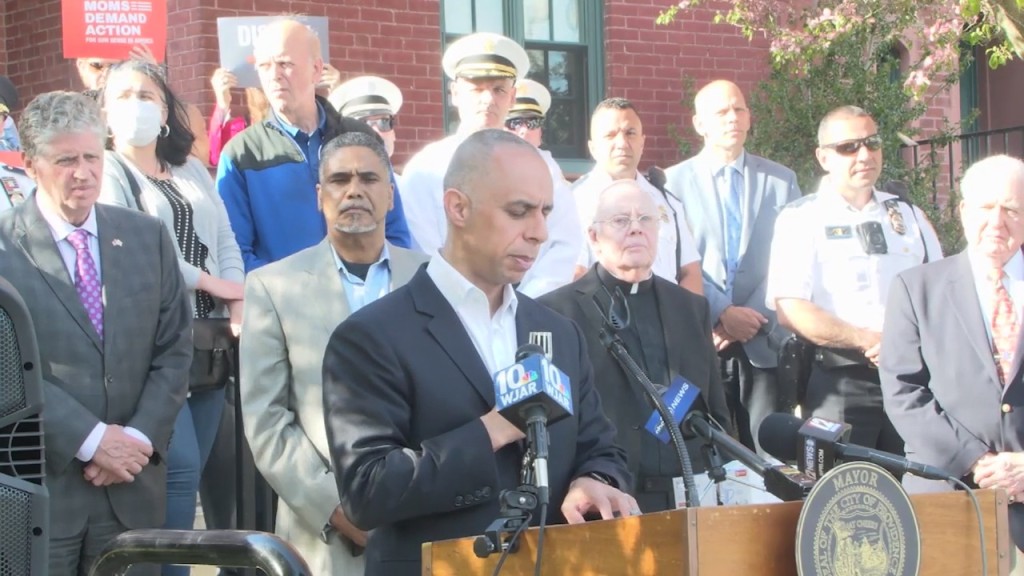 PROVIDENCE, R.I. (WLNE) — Dozens of Ocean State leaders echoed the same messages of unity across the nation and the state, just days after two hate-driven shootings in Buffalo and California.
"I am sad that 10 black individuals could not go to a supermarket to shop for groceries in the United States of America," said Jim Vincent, President of the Providence NAACP.
"The same kind of hate that gunned down 13 and killed ten people in buffalo, was the exact same hate that led to the death of Jews in a synagogue in Pittsburgh. We're not okay," said Providence Mayor Jorge Elorza.
Hate crimes continue to target all different groups across the nation, including the Jewish Community of Rhode Island.
The Anti-Defamation League reported a 64% increase in anti-Semitic incidents from 2020 to 2021.
"Sadly, we're seeing it more and more here," said Adam Greenman, president of the Jewish Alliance of Greater Rhode Island. "We make sure that our synagogues are protected. A lot of them have law enforcement present for their services. And then, provide training and support– trainings that can help congregants should something happen."
Greenman told ABC 6 News that the alliance provides their nearly 40 statewide Jewish Centers of Worship training by law enforcement.
"Active shooter training, stop the bleed training," began Greenman. "Team them from beginning to end, 'Here is what you do should something like this happen.'"
While proud of the safety measure they have put in place, Greenman is heartbroken it has come to this point.
"There's a range of emotions of, 'I can't believe this is happening again,' to, 'I can believe this is happening again.' I would describe it as a disease of hate," Greenman concluded.
Leaders across the state today said they must continue to allay fears and create strong relationships with minority communities, vulnerable to similar attacks.