Ichabod: Rhode Island's Miracle Dog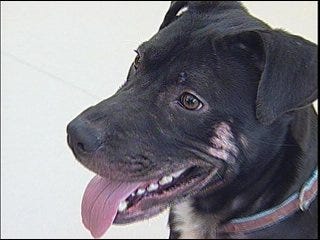 In December of 2010, ABC6 News received some photos of an emaciated dog, just rescued from a neglectful owner. Ichabod, a lab-terrier mix, weighed only 22 pounds, barely a third of his recommended size.
ABC6 decided to follow Ichabod's recovery, and care, in the hands of the Rhode Island SPCA. And now, just weeks later, Ichabod weighs over 50 pounds, has nearly completely recovered, and is almost ready to be adopted out to a loving home.
ABC6 News Anchor Doreen Scanlon has a look at Ichabod's recovery, and you won't believe the transformation.
To learn more about the RISPCA, or if you'd like to submit an application to adopt Ichabod, visit the RISPCA website.