Iconic Fall River church in jeopardy of closing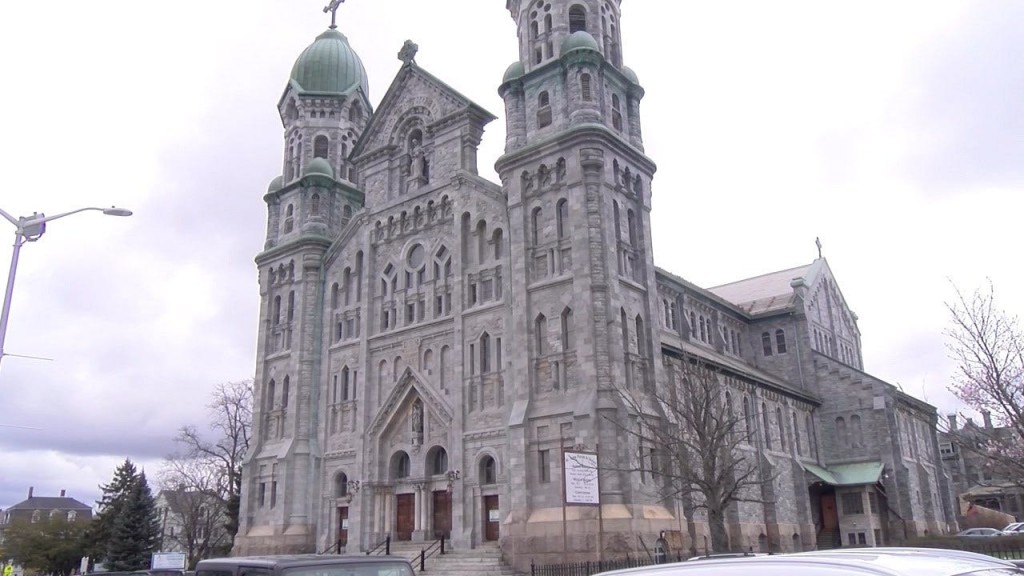 By: Scott Cook
Email: scook@abc6.com
Twitter: @JScottCook
FALL RIVER, M.A. (WLNE) — St. Anne's Church is one of the most iconic buildings in the Fall River skyline, but in recent years the structure of the building has weakened.
Now, the church, like many others in the area, is in jeopardy of closing for good.
St. Anne's was constructed in the late 1890's and parishioners say not many renovations have happened through out the years.
In fact, masses have been held in the basement level of the church for almost 4 years now, due to structural issues in the upper level of the building.
Leaders within the parish as well as the Diocese of Fall River are now weighing their options on what to do with the deteriorating building.
Possible options include: combining parishes in the Fall River Diocese, fund-raising efforts to repair the building, or closing the church altogether.
A group met Sunday night to discuss the costs of repair. The number they landed on is roughly $13.5 million to re-open the upper church.
Obviously that is a large sum of money to raise, but members of the church tell ABC 6, it's worth a shot to try and save the iconic building.
"It's like the crown jewel of Fall River," said church member Louis Snizek.
"Everybody knows about the church," Snizek continued. "You come over the Braga Bridge and the first thing you see are the crosses. It means everything to Fall River. People are hearing that it may be closing and we hope and pray to god that we can come up with the money to be able to fix it. It's devastating, just the thought of the church closing."
A closed-door meeting will be held on May 10th to further discuss fund-raising efforts and other ways to restore the church.
St. Anne's is one of the largest and oldest parishes in the Fall River Diocese.
© WLNE-TV / ABC6 2018