Iginla, Bruins think signing is the right fit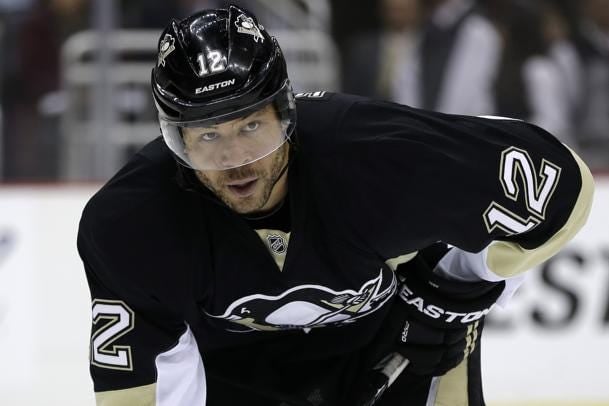 The Associated Press
Peter Chiarelli always saw Jarome Iginla as someone who could fit into the Bruins' system.
In his 16-season career, Iginla has played a Bruin-style of game. He checks, he can pass, he's reliable in his own end; add in that he's got a world-class release on his right-hand shot — the exact trait the Bruins have been seeking for years — and he might as well have the Spoked-B tattooed on his arm.
Yet when general managers were allowed to start talking to players Wednesday, Iginla wasn't on Chiarelli's speed-dial. The Bruins general manager was pursuing other names — most notably Daniel Alfredsson and Michael Ryder — and didn't think Iginla would be interested in coming to a town where he's considered a turncoat despite never wearing Black-and-Gold.
He was pleasantly surprised when he got word Thursday night that the 36-year-old had interest.
"When (agent) Don Meehan called, it raised my eyebrows," Chiarelli said. "I said, 'Really?' I was excited."
By Friday evening a one-year contract was signed. The Bruins' search for a No. 1 right wing ended in the place it began over three months ago.
"Well documented about us reconstructing our right side on our top two lines especially," Chiarelli said on a conference call Saturday. "That's what I've looked at specifically. Again, we're fortunate that a player of this caliber is available and comes to us on a cap-friendly basis. His style of play is so conducive to the way we play. Again, we're very fortunate."
Iginla had long had interest in the Bruins and vice versa. Iginla is friends with former Bruins Andrew Ference, Chuck Kobasew and Mark Recchi; Ference and Kobasew were teammates of Iginla's in Calgary. He'd heard strong words about the Bruins organization and a style of play that seemed suited to him.
Yet when he was put on the trading block in late March by the rebuilding Flames, Iginla chose the hot item on the shelves in the Penguins. Pittsburgh had just won its 13th straight game and Iginla wanted to play with Sidney Crosby and Evgeni Malkin. The Bruins were slumping offensively and didn't have star power. Desperate for a Stanley Cup, Iginla went with the team that looked like a sure thing at the time.