In front of angry residents, E. Greenwich council re-appoints controversial manager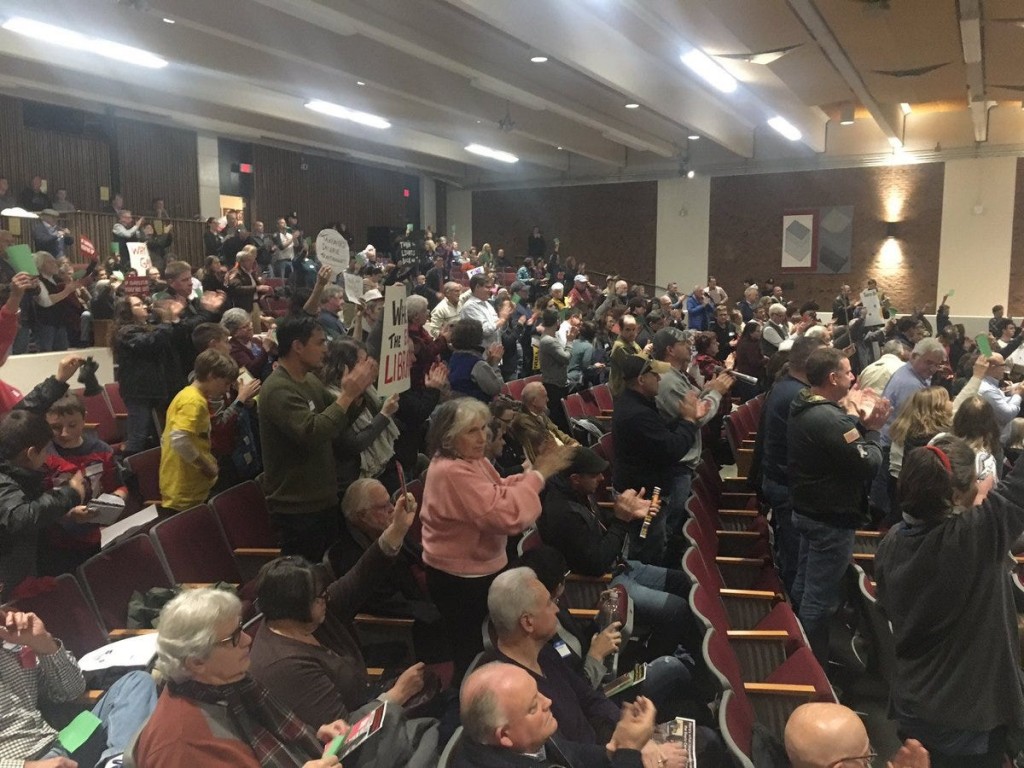 By John Krinjak
Email: jkrinjak@abc6.com
Twitter: @johnkrinjakABC6
EAST GREENWICH, R.I. (WLNE) — The East Greenwich Town Council voted Monday night to re-appoint controversial town manager Gayle Corrigan.
The meeting at East Greenwich High School was rescheduled from last Wednesday, after an over-capacity crowd showed up at the community center.
The council was forced into this do-over of sorts by a judge's ruling that the hiring and subsequent actions of Corrigan were null and void because she was appointed behind closed doors.
The East Greenwich Town Council voted 3 to 2 to re-appoint Corrigan, and one by one, the council reaffirmed Corrigan's actions during her term so far.
Hundreds of residents booed and shouted as those votes were taken, upset by Council President Sue Cienki's decision not to allow public comment until the end of the meeting.
When they finally got the chance, residents unloaded on the council for their lack of transparency around Corrigan's hiring.
Asked whether the council could regain the trust of the public, Cienki said "I think we can. I think our biggest issue was we were not communicating well, i take the blame for that. we needed to let the public know what we were doing and we weren't very good at that."
But others, including councilor Mark Schwager, who voted against Corrigan initially, and on Monday night, says there's already been a sea change.
"Now the citizens and myself are vigilant. We're going to be watching closely the behavior of the council and the manager," said Schwager.
"We are not going to stand idle. We're going to scrutinize our town council and manager, and come election time we're going to hold them accountable," said Brian Franklin of Engaged RI.
The council president stressed Corrigan is an at-will employee, and despite Monday night's vote some members proposed beginning a search for a new town manager.
Notably absent from the meeting was Gayle Corrigan herself. We're told she had an excused absence.
© WLNE-TV / ABC6 2017