In-person sports betting set to open in Massachusetts ahead of Super Bowl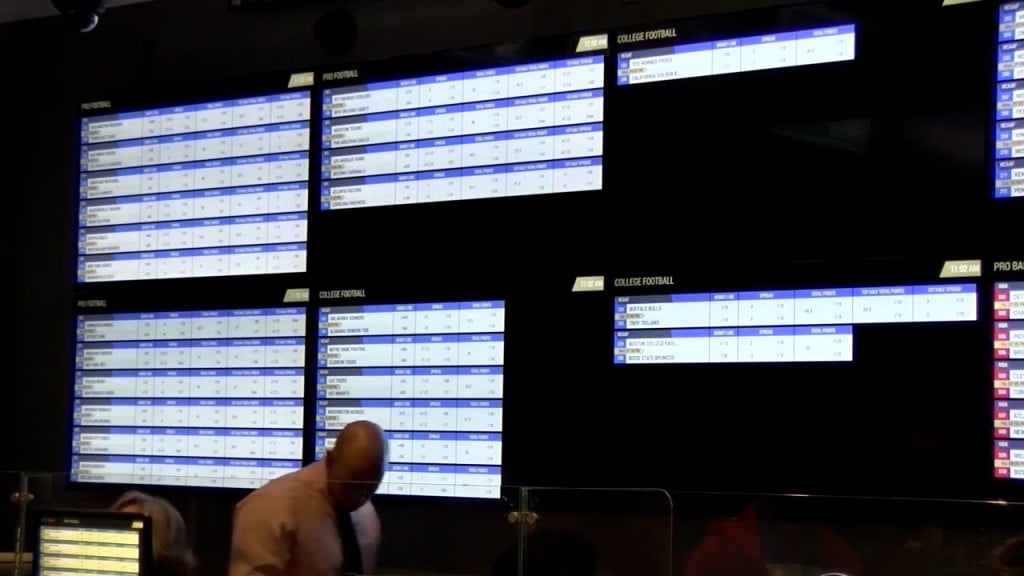 PLAINVILLE, Mass. (WLNE) — Massachusetts will open its doors to in-person sports betting Tuesday after passing legislation legalizing sports gambling in the Bay State last year.
The kickoff comes just weeks ahead of Super Bowl on Feb. 12 in Glendale, Arizona.
As of Tuesday, three casinos are approved to allow bettors to gamble on sports: Plainridge Park, Encore Boston Harbor, and MGM Springfield.
In-person betting will start at 10 a.m. at Encore and MGM Springfield and after 1 p.m. at Plainridge Park, after hosting a ceremony that will include former two-time Super Bowl champion with the New England Patriots, Rob Ninkovich.
According to the Gaming Commission's list of approved sports you can wager on, the list ranges from football, basketball, baseball, and hockey, as well as dozens of others like billiards, bowling, rugby, soccer, and water polo.
You can't bet on any high school or amateur sports, and betting on Massachusetts college sports teams is also prohibited. You can, however, bet on colleges in the Bay State if the school is playing in a tournament.
The Massachusetts Gaming Commission expects mobile betting to begin in early March just before the start of the NCAA tournament.
People must be 21 or older to bet.
Lawmakers have estimated sports betting could generate about $60 million in annual tax revenue and $70 million to $80 million in initial licensing fees, which must be renewed every five years. The law includes a 15% tax on in-person wagering and 20% tax on mobile wagering.
Former Republican Gov. Charlie Baker signed the bill legalizing sports betting. He had argued that residents were traveling to Rhode Island, New Hampshire, New York and Connecticut to wager.
Baker is now preparing for his next job as president of the NCAA.
The U.S. Supreme Court in 2018 ruled that banning sports betting was unconstitutional.
The state's expansion into sports betting comes more than 50 years after the state created the Massachusetts Lottery in 1971.
Representatives of professional athletes are asking officials in Massachusetts to toughen regulations to guard players and their families from those wagering on games who make threats against them.
They said those changes could including barring those who make threats from betting in Massachusetts to shutting down betting on a specific game or sport.
The Associated Press contributed to this report.