In Studio: Cast of "South Pacific"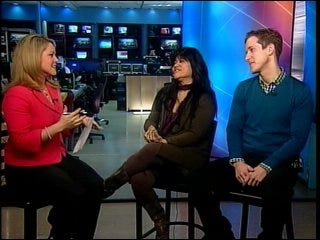 Tuesday night marks the opening performance of "South Pacific" at the Providence Performing Arts Center.
This latest iteration of the musical is produced by the Lincoln Center Theater and this revival won seven honors at the 2008 Tony Awards.
Cast Members Anderson Davis, who plays Lieutenant Joseph Cable, and Jody Kimura, who plays Bloody Mary, joined ABC6 Anchor Doreen Scanlon this morning in the ABC6 studios to give us a preview of the production.
We've also uploaded Anderson and Jody performing numbers from the musical for us.