In Studio: Rep. Proposes Tax Credits for Graduates of RI Colleges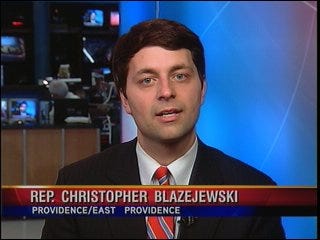 A Rhode Island legislator is proposing tax breaks designed to keep students who graduate from local colleges and universities here in Rhode Island.
State Representative Christopher Blazejewski is submitting legislation that would create up to an $8900 tax credit for students of Rhode Island's public colleges and universities who stay and find work in Rhode Island. Graduates of the state's private institutions would also be eligible for up to that amount.
Blazejewski says that the tax credit would provide an incentive for many people to stay in Rhode Island who would have otherwise moved out of state to pursue careers. In his estimation, the money lost by offering tax credits would be far outweighed by the total money that keeping those graduates in the local economy would generate.
Representative Blazejewski was a guest in our downtown Providence studios First at Four to discuss the plan.