India Restaurant offering free meals for frontline workers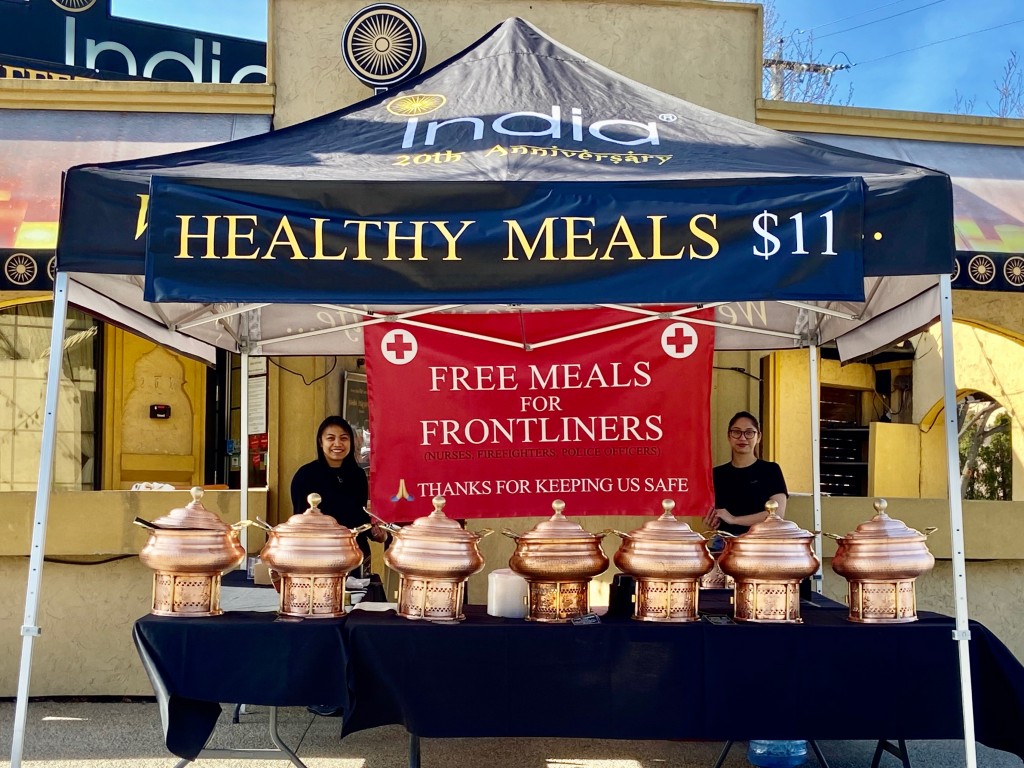 PROVIDENCE, R.I. (WLNE) – India Restaurant in Providence is offering free meals for frontline workers.
With a choice of chicken or vegan options, served with Basmati rice and salad.
India will be open 7 days per week from 12:00 pm until 7:00 pm and serve via their curbside tent at 1060 Hope Street in Providence.
All healthcare providers, police officers and firefighters will receive a free meal.
India Restaurant thanks all nurses and doctors on the frontline who are endangering their own lives to keep the community safe.
The encourage frontline workers to stop by after a long hard day of work for a grab and go hot meal.
For more information, visit Indiarestaurant.com