Indoor dining at restaurants can begin June 1 in Rhode Island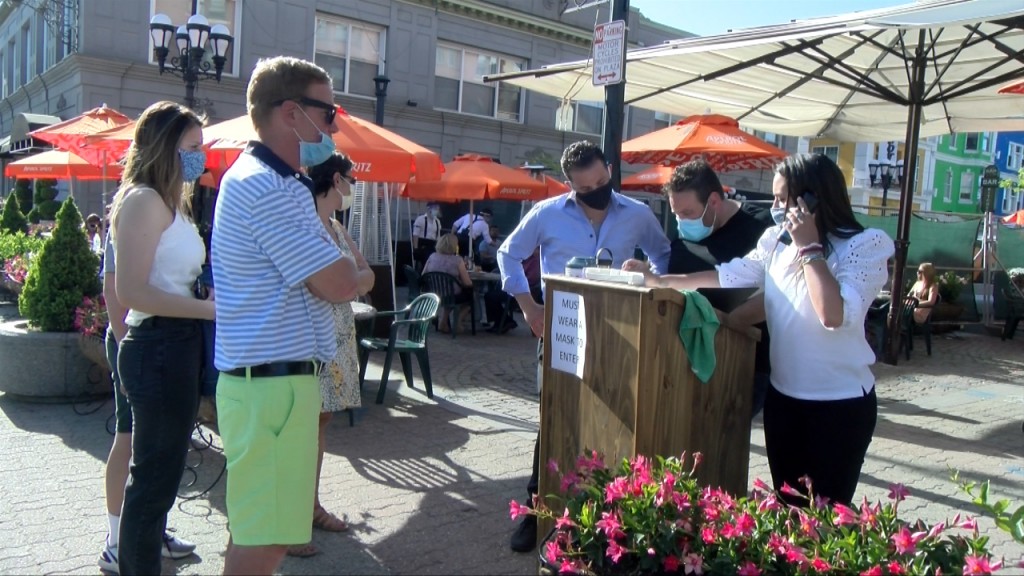 PROVIDENCE, R.I. (WLNE) – Indoor dining at restaurants can resume on June 1st in Rhode Island in accordance with Governor Raimondo's Phase 2 reopening plan.
In Phase 2, indoor dining will be allowed at up to 50% capacity. There will still be many other restrictions in place around cleaning, common areas, mask wearing and spacing out tables.
Raimondo said more detailed guidance will be released next week sometime after Tuesday.
Her announcement was welcomed by many restaurant owners.
"50% capacity is pretty good to start off with," said Michael Costantino, manager of Venda Bar & Restaurant in Federal Hill. "We'll be able to bring our entire staff back and everybody will be working."
His restaurant's patio reopened for outdoor dining yesterday.
"It's been going really good. Consumer confidence is pretty high," said Costantino.
But other restaurants have not been able to reopen at all yet because of a lack of outdoor space.
"Probably about 30-35% of the restaurants both on Federal Hill and across the state have got into the outdoor swing," said Rick Simone, the Executive Director of the Federal Hill Commerce Assoc.
Once indoor dining can begin again, Simone said many more restaurants will be able to reopen.
"I would tell you by June 1st, about 80-85% of the restaurants would be able to participate," said Simone.