Infante-Green to give update on several educational topics to House Committee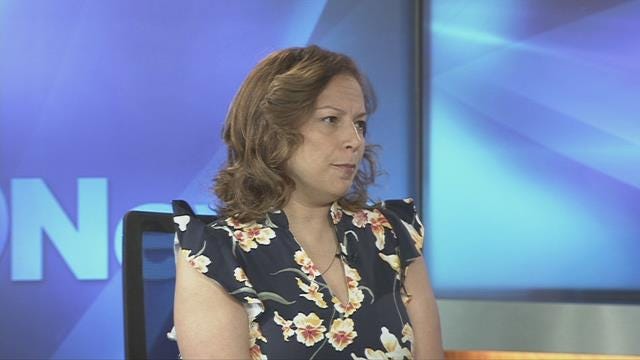 PROVIDENCE, R.I. (WLNE) — Rhode Island Education Commissioner Angélica Infante-Green will meet will lawmakers Wednesday to discuss several educational topics regarding Department of Education.
Infante-Green is expected to address issues including, infrastructure in Rhode Island public schools, teacher retention and recruitment, social-emotional wellness, and vision for the district.
Earlier this year, the district was looking to fill nearly a hundred vacant teacher positions.
The president of the Providence Teacher's Union, Maribeth Calabro, told ABC 6 News "basic respect" is the number one reason that "a majority of folks have left the district."
In effort to recruit more staff, the school offered a $10,000 sign-on bonus.
Tuesday, the Department of Education was named Dr. Javier Montañez as the permanent superintendent of Providence Public Schools for the 2023-2024 school year.
Montañez initially replaced former Superintendent of Providence Schools, Harrison Peters, as interim superintendent.
In September, Mayor Jorge Elorza filed a lawsuit in Superior Court against Infante-Green and the Department of Education. The lawsuit alleges that RIDE has been withholding funding from the Providence School District.
"The Providence Public School District has been historically underfunded by the city through their practice of level-funding their contribution to schools, otherwise known as the maintenance of effort," said a spokesperson for RIDE.
The House Education Committee meeting is scheduled for 3 p.m.