Crash leaves woman critically injured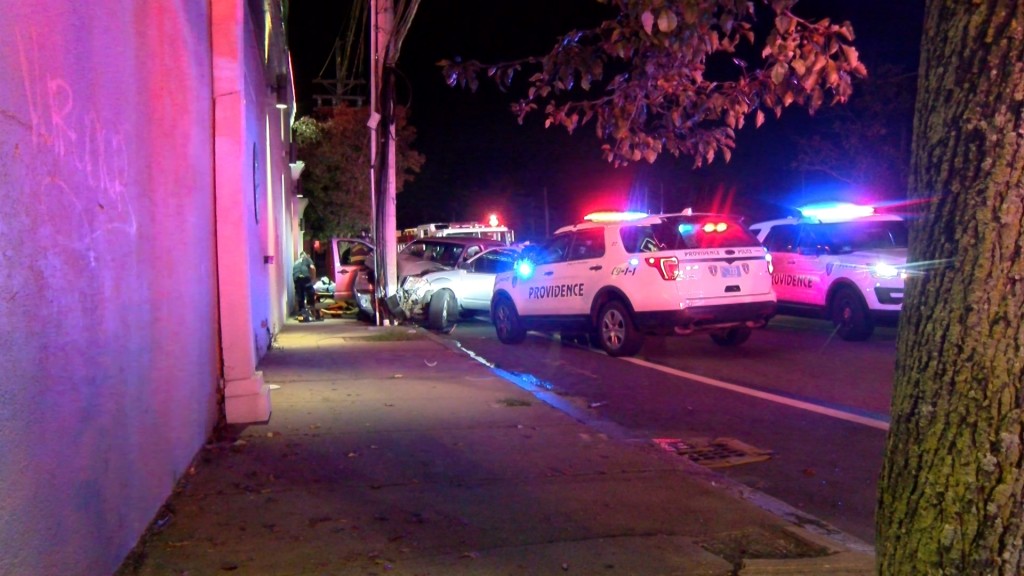 PROVIDENCE (WLNE) – A woman is in serious condition after a car struck a pole on Charles Street in Providence late Saturday evening.
Providence police say the crash happened in front of Cadillac Lounge.
The driver has only been identified as a 35-year-old man, who broke his ankle and suffered facial injuries. Police say he was not wearing a seatbelt.
The man was suspected of driving under the influence and issued a summons for refusal of a chemical test. He had an open liquor bottle of Hennessy in the car.
The passenger, a 31-year-old woman sustained a serious head injuries and is very serious condition.
Police say evidence at the scene shows the car was turning into Charles Street from Admiral Street "at a high rate of speed" before losing control and hitting the pole head on.
Firefighters say the man and woman were extracted from the car.