Injured security officer passes away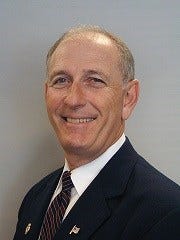 By Sean Cahill
The US Marshals Service announced today that the federal security officer who was struck by a RIPTA bus Wednesday while crossing the street has died.
Frank McKnight, 69, passed away at Rhode Island Hospital at 6:30 this evening. His family was by his side.
McKnight has worked as a court security officer for 13 years. He is a retired North Kingstown Police Lt. He worked in that community for 25 years.
McKnight was hit by the bus while crossing Washington Street between the federal courthouse and the federal building.
Police say speed was not a factor in the crash.
Colonel Steven G. O'Donnell of Rhode Island State Police released a statement about his passing:
"On behalf of the men and women of the Rhode Island State Police, I would like to express our heartfelt sympathies to the family and friends of Court Security Officer Frank McKnight. Officer McKnight served with distinction as a Court Security Officer of the US Marshal's Service. He also had a distinguished career with the North Kingstown Police Department, retiring as a Lieutenant. We served together on the North Kingstown Police Department and with the United States Marshal's Service. Officer McKnight was an outstanding member of the law enforcement community and well respected by all. We share in his families sorrow and the law enforcement community's loss. Our thoughts and prayers go out to his family and friends!"
(C) WLNE/TV 2014