Investigators break up illegal gambling operation in Bristol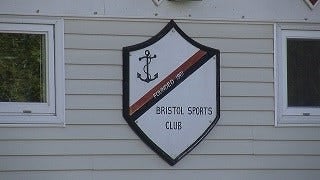 By Alana Cerrone
Rhode Island State and Bristol Police have arrested three men involved in an illegal gambling operation out of the Bristol Sports Club.
Bristol Police first initiated an investigation into the operation two months ago before the Rhode Island State Police Intelligence Unit joined and discovered that 76-year-old Antonio DeMatos and 71-year-old Norberto Pacheco, both of Bristol, were operating illegal slot machines out of the Sports Club.
The machines were located on the second floor of the sports club behind a secured doorway that required a passcode to enter. Members only had access to the machines that required cash. If successful, winning slips were produced and cashed out downstairs.
Investigators then discovered that a third man, 55-year-old Kevin Connolly of Canton Mass., controlled the machines and dispensed the cash from the machines every Wednesday morning.
In the early morning hours of Wednesday, September 3, investigators entered the Sports Club and found Pacheco with $3,700 on him, found Connolly working on the machines and found $4,200 cash stacked on a table next to him.
Investigators also found $3,000 in the cash box and register behind the downstairs bar, resulting in approximately $11,000 total cash seized from the Club.
Also found inside the Club were four illegal slot machines and a fifth one inside a locked office which Pacheco had access to.
DeMatos and Pacheco formally admitted knowledge and culpability in the illegal operation.
All three men were charged with organized criminal gambling, forms of gambling prohibited, keeping of gambling places or devices, and conspiracy.
DeMatos and Pacheco were released on $10,000 personal recognizance and Connolly was released on $2,500 surety bail.
Officials say more arrests are possible as they continue their investigation.
© WLNE-TV 2014