Is Another Newport Gaming Vote on the Horizon?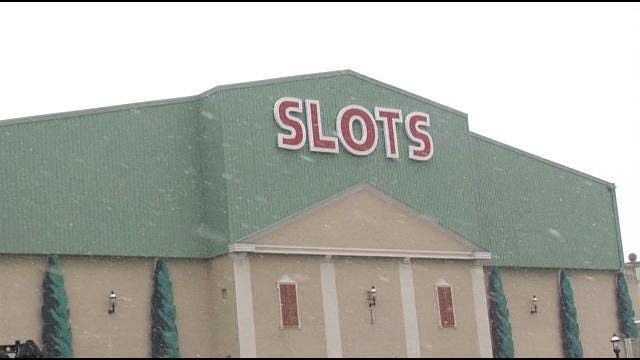 Twitter: @markcurtisABC6
Critics say casino gaming has a "snowball's chance" in… well… Newport.
This after real estate developer and former Providence Mayor Joe Paolino confirmed he is going ahead with plans to purchase the Newport Grand slot parlor.
A voter initiative to allow tables games in Newport – like the ones at Twin River – failed in both 2012 and 2014, but some voters hope Paolino will try again.
"I actually think that it would be great because I do think it brings a lot of jobs to Newport. And we need jobs in the wintertime, and we need money," said Dylan Reese, a Newport resident.
Right now the sale of Newport Grand is not dependent on whether gaming is ever approved, or not.
"I briefly spoke with Joe Paolino about his pending purchase of Newport Grand, but he says because of a non–disclosure agreement he cannot discuss details," said ABC6 Chief Political Reporter Mark Curtis.
Last year his plan was to spend millions revamping the building, making it an entertainment center, and, full casino:
The gaming measure was the target of protesters back then; and now opponents say Newport's long term economic development should center on tourism, not gambling.
"And we're looking for Newport to continue and even thrive, as a sailing community, as a cultural community, museum community, and those types of things," said Newport City Council member Kate Leonard.
Despite back–to–back defeats, many on both sides are betting another Newport gaming vote could be on the ballot in the not to distant future.
Gaming in Newport failed by 6 percentage points in 2012, but the margin of defeat grew to 14 points this past November.