Isaiah Thomas Lifts Celtics Over Wizards with Another Big 4th Quarter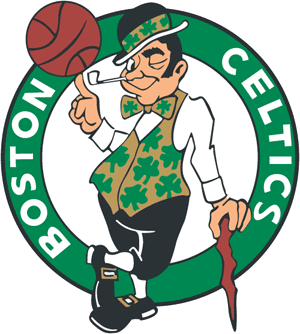 BOSTON — (AP) Isaiah Thomas was good for three quarters and nearly unstoppable in the fourth.
Thomas scored 20 of his 38 points in the final period and the Boston Celtics pulled away late for a 117-108 win over the Washington Wizards on Wednesday night.
The Celtics won for the fifth time in six games and ended Washington's three-game winning streak. The game was physical throughout and got heated after the final buzzer as the talk continued and nearly escalated into something more.
Boston's Jae Crowder pointed a finger toward Washington's John Wall as the two squared off near the Wizards bench.
"Just two teams playing hard," said Crowder, who had 20 points.
Wall swiped at Crowder but appeared to miss, then the players were steered toward the locker rooms. Some needed more guidance than others, including Boston's Marcus Smart, who irritated and frustrated the Wizards throughout the game. Smart continued chattering away at the Wizards as he was escorted to the Celtics' tunnel, where police lined the hallways discouraging anything more.
"It's a physical team. We're physical. Neither one of us has to be pumped," said Bradley Beal, who led Washington with 35 points.
"It was just a physical game. That's all it was."
Smart and Beal got tangled up under the Washington basket and both fell to the floor in the third quarter. Officials and teammates separated the two as they got up and exchanged words. Smart was called for a foul and Beal received a technical.
There were five technicals in all, two of them on Boston for three-second violations and the others for getting a little too physical.
Al Horford added 16 points and nine rebounds for the Celtics. Crowder scored 20 and Terry Rozier had 11.
Otto Porter Jr. scored 20 points for Washington, and Markieff Morris finished with 14.
Boston held John to a season-low nine points. The star guard was playing with a jammed finger and sore wrist, but did have 10 assists for the Wizards, who fell to 19-19 a day after moving above .500 for the first time since November 2015.
"They made big plays at the end. We missed a lot of good-looking shots," Washington coach Scott Brooks said. "They got physical. They got their hands on us. We couldn't get anything done and turned the ball over a few times."
The Wizards pulled ahead in the third quarter with an 11-3 run and led 79-69. Boston pulled to 85-83 at the end of the third and regained the lead early in the fourth on a three-point play by Thomas.
Thomas scored eight straight points, including back-to-back 3s, to put Boston up 98-91, but the Wizards answered with their own 8-0 run to regain the lead.
Porter gave the Wizards a 99-98 edge with 5:36 left, but Horford got it right back for Boston with 5:12 left to start a 13-0 run for the Celtics. Thomas followed with a layup and Rozier hit a 3 to put Boston up 105-99.
After a miss by Beal, the Celtics took it the other way for another 3-pointer by Thomas for a 108-99 lead with 3:24 to go. Thomas was cheered on during his surge by buddy Floyd Mayweather Jr., the retired champion boxer sitting in the front row. Thomas added another 3 and Horford hit from beyond the arc for a 111-99 lead.
I.T. AGAIN
Thomas has scored at least 20 points in the past 23 games.
"It was impressive," Horford said. "He's been playing as impressive as I've seen someone play."
SCORECARD
Brooks said the postgame tensions were just the result of physical basketball. No punches were landed and everyone made it back to the locker rooms peacefully, although it will be interesting to see Smart and Beal face off again Jan. 24 in Washington.
"Both competitive players competing, and that's what you want your players to do," Brooks said.
THE WIZ
Brooks noted Wall's jammed finger and sore wrist didn't help his shooting. He was 4 for 21 and missed all five of his 3-point attempts.
"It's going to affect him a little bit in the next couple of weeks, but he's tough. He's not going to complain," Brooks said. "That's what I love about him. I love that competitive spirit."
TIP-INS
Wizards: Marcin Gortat had 10 points and nine rebounds. … Beal scored 16 in the first period. … Wall scored his first points with 5:54 left in the second quarter on a 16-foot jumper.
Celtics: Boston shot 72 percent (13 of 18) from the floor in the first quarter, including 8 of 11 on 3-pointers, and led 36-35 after one. … G Avery Bradley (right Achilles strain) was one of five players out for the Celtics. Also sidelined were James Young (right ankle sprain), Tyler Zeller (sinus infection), Amir Johnson (sprained right ankle) and Jaylen Brown (sprained ankle). Smart started at shooting guard for Bradley, and Jordan Mickey replaced Johnson for his first career start.
UP NEXT
Wizards: Host the Philadelphia 76ers on Saturday night to open a three-game homestand.
Celtics: Visit the Atlanta Hawks on Friday, then come back home for three straight.