ISIS claims responsibility for deadly Brussels terror attack, suspect sought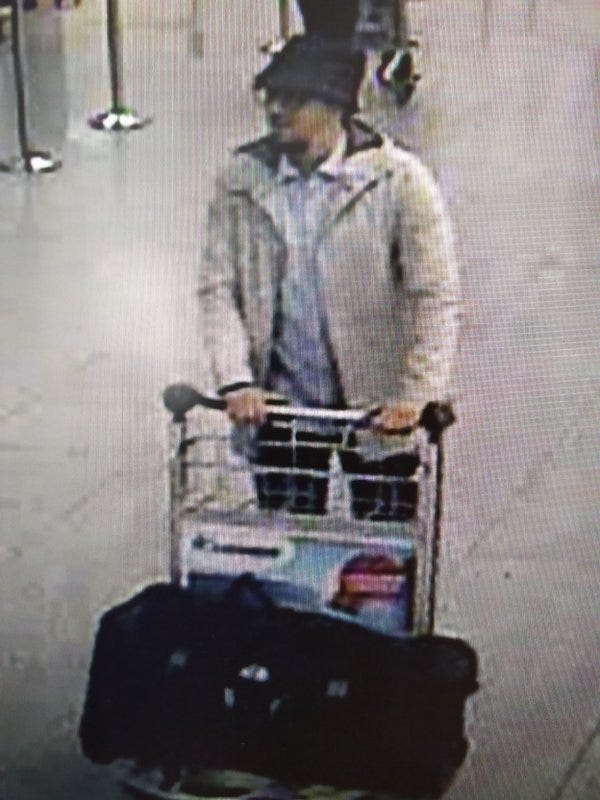 By News Staff
news@abc6.com
ABC News
The terror group ISIS said today that its "fighters" were responsible for the attacks in Belgium that claimed at least 31 lives and injured at least 250, including nine Americans, according to an ISIS-affiliated website, as authorities search for a suspect on the loose.
ISIS claimed it "carried out a series of bombings with explosive belts and devices" in "the Belgian capital Brussels, a country participating in the international coalition against the Islamic State [ISIS]," according to the site. The claim cannot be independently verified and there's been no official word from Belgian authorities.
President Obama ordered U.S. flags to be flown at half-staff until March 26 to honor the victims of the Belgium attacks, the White House said in a statement.
There were two explosions in the departure hall of Brussels Airport in Zaventem, Belgium, at about 8 a.m. local time today, according to Prime Minister Charles Michel, where the Belgian Crisis Center said at least 10 people were killed. Three Americans — Mormon missionaries — were "seriously injured" in the blasts, according to Eric Hawkins, a spokesman for the Church of Jesus Christ of Latter-day Saints. A French missionary they were dropping off at the airport was also injured.
A member of the U.S. Air Force, as well as his family, were also injured in the attack at the airport. The airman, from Joint Force Command Brunssum in the Netherlands and his five family members were at the Brussels airport when the explosions went off. The status of their injuries is not being released due to privacy concerns, the Air Force said in a statement.
"We are saddened by today's attacks and extend our sincere condolences to the victims and families of those impacted," said Secretary of the Air Force Deborah Lee James. "Our priority at this time is the safety and well-being of our airmen and their families."
There was also an explosion a little over an hour later on the rail tracks at the Maelbeek subway station, according to a spokeswoman for Brussels transportation department. At least 21 people were killed there, the Belgian Crisis Center said. Between the two sites, officials estimate that more than 250 people were injured, according to Belgium's Health Ministry.
A surveillance photo released hours after the attack showed three men whom Belgian authorities identified as possible suspects in the airport bombing.
It is unclear how the men were identified as potential suspects. ABC News does not yet have a confirmation on their identities or which, if any, are alive. Police released a public bulletin saying they are searching for the man in the light jacket and dark hat and asked for public assistance in finding him.
Belgian authorities said that during a raid in the Brussels neighborhood of Schaerbeek, police found an "explosive device containing nails," "chemical products" and "an ISIS flag."
Continue reading here.
(C) WLNE-TV 2016