Mild Temps Overnight
Scattered Storms Possible Tuesday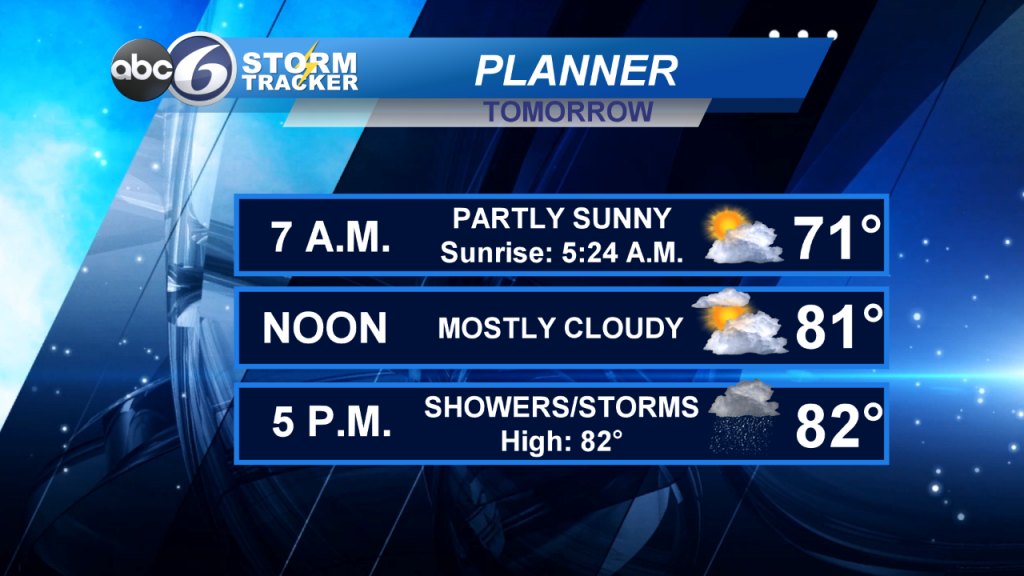 Chance for thunderstorms ends quietly and mainly just a partly cloudy night from here on out. Around 70°.
Tuesday, scattered showers and thunderstorms, mainly during the afternoon. Low to mid 80s. A few storms may be severe with damaging winds. Tuesday night, storms end early, partly cloudy overnight. Mid 60s.
Wednesday, partly sunny and cooler. Mid 70s. Wednesday night, partly cloudy. Low 60s.
Thursday, mostly sunny. Near 80°. Thursday night, mostly cloudy. Mid 60s.
Friday, scattered showers. Near 80°
Weekend, at this time sunny and warm. Mid to upper 80s.
ABC6 Stormtracker, Jeff Desnoyers
Email: jdesnoyers@abc6.com