'It hurts my heart what he did to me,' says bullied Black classmate of ex-Boston Bruins signee Mitchell Miller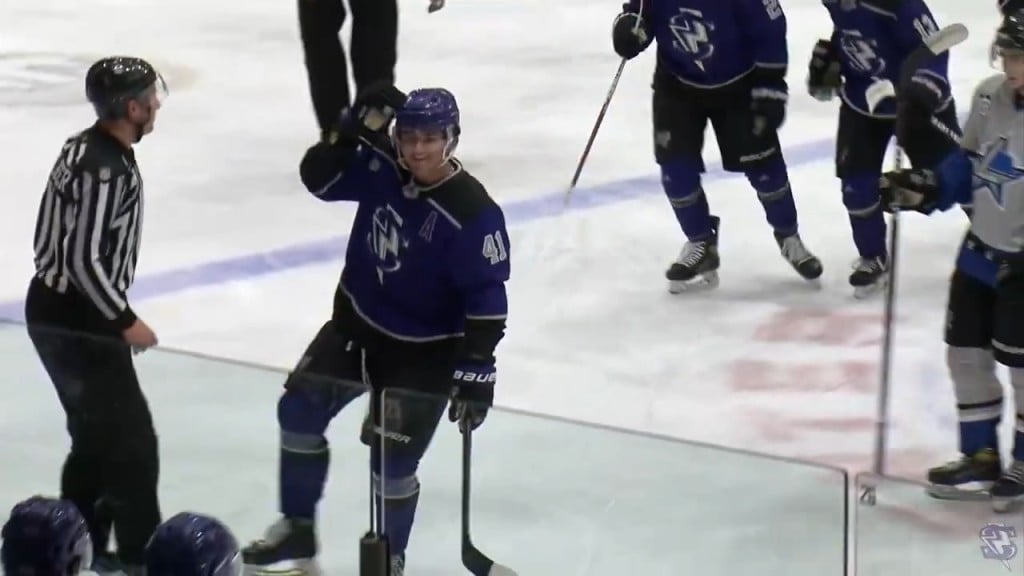 BOSTON (WLNE) — A former Black classmate of Mitchell Miller is now coming forward to share his story about when he was bullied by the now ex-Boston Bruins signee.
"It hurts my heart what he did to me," Isaiah Meyer-Crothers wrote Wednesday in a statement shared via the Hockey Diversity Alliance's Twitter account.
Meyer-Crothers said he's been bullied since he was in the first grade, saying there weren't many Black kids at his school.
"Kids said my Black mom and dad didn't love me that's why I had white parents," he wrote.
Meyer-Crothers wrote that he remembers when Miller would ask him to sit with him on the bus and that "he and his friends would punch me in the head."
"This happened my whole time in school," he added.
Meyer-Crothers said that in middle school, Miller would spit in his face and use the N-word.
"I stopped telling because they called me a snitch and I would get made fun of," he recounted.
"I had to say I was 'his [N-word]' to sit at his table and he made me clean the whole table," Miller's victim said.
Meyer-Crothers said Miller pretended to be his friend and made him do thing he didn't want to do.
According to the victim, Miller was eventually expelled. However, he said that didn't stop the harassment, saying that Miller's friends continued the bullying.
In the middle of October, Miller repeatedly messaged Meyer-Crothers until he responded to a Snapchat and Instagram message.
"He asked me why I always have my parents doing stuff for me and why I can't speak for myself," he wrote in the statement.
"I told him I don't care what my parents say. I'm old enough to speak for myself," he added.
Meyer-Crothers said that in the messages, Miller tried to apologize and emphasized that the apology had nothing to do with hockey.
"He was told me he was doing stuff in the community and helping the youth and wanted to be my friend," Meyer-Crothers said. "After all the lies I have been told by him for so many years, I don't believe what Mitchell told me."
Meyer-Crothers said he is now getting messages on social media of people calling him multiple slurs, including the N-word.
"I just wanted to tell everyone — when Mitchell says we're friends, it isn't true. I can't take more of this," Meyers-Crothers concluded his statement.
Sunday, the Bruins rescinded their contract offer to Miller, who had his draft rights relinquished by Arizona.
The team signed Miller to an entry-level contract Friday, which prompted criticism from players and comments from NHL Commissioner Gary Bettman that the 20-year-old would not currently be eligible to play in the league.