"It was second nature": 7 Massachusetts firefighters save man's life on airplane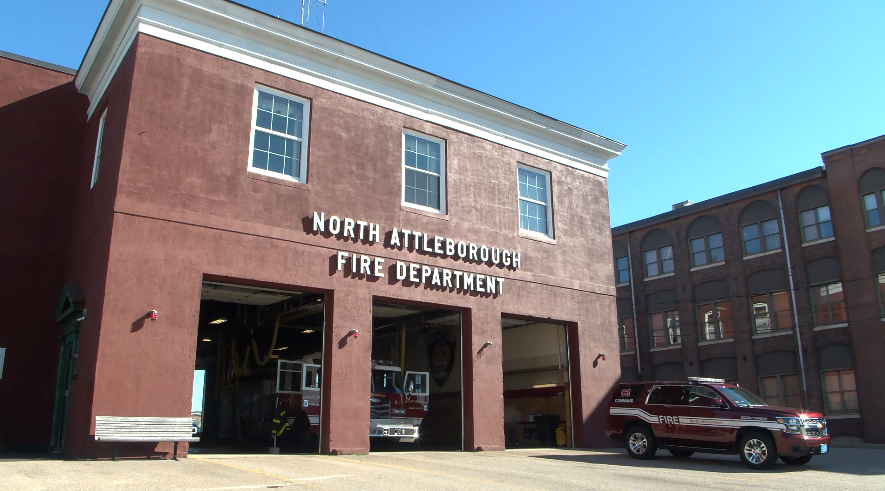 NORTH ATTLEBORO, Mass. (WLNE) – The North Attleboro Fire Chief and several other firefighters spoke about the moments where they stepped in to save a man's life on a flight last week.
Fire Chief Chris Coleman called it a "true team effort" and said all seven firefighters from two different departments worked together seamlessly saving that man's life 30,000 feet in the air.
"This is our job. Whether it's 30,000 feet up in the air or on the sidewalk in North Attleboro, it's our job," Fire Chief Coleman said. "Without even looking at each other, we knew that jobs had to get done. Each one of us took a job, took a responsibility, and took a role for this positive outcome."
Those seven firefighters from North Attleboro and Foxboro were flying from Boston to Denver, heading to Colorado Springs to the fallen firefighters memorial to honor two of their own when a man went gray and became unresponsive on the flight.
"It was quick action. CPR was started within probably less than a minute of us identifying that something was wrong and it was only by the grace of God that we were sitting in front of him on this plane," Fire Chief Coleman said.
Chief Coleman says it appeared the man was having seizures and showed signs consistent with a heart attack. Without hesitation, the men took the passenger into the aisle where they found he had no pulse. They got an AED and Captain McKinnon with North Attleboro Fire started CPR.
"As soon as we recognized there was a problem, our training kicked in," Captain McKinnon said. "We do this stuff all over the place in all different kinds of settings. Never thought I'd be doing it in an airplane up above, but everybody just worked, it was second nature."
Luckily, the man regained consciousness and the firefighters put in an IV and monitored him until they landed. He was then taken to the hospital. Fire Chief Coleman says he's not sure how the man is doing today, but he seemed to be doing okay when they left him.
He says he's extremely proud of this team who stepped in to help:
Fire Chief Christopher Coleman
Captain George McKinnon
Captain Josh Langille
Scott Langille
Jeff Badger (Retired)
Firefighter Rich McDonagh (Retired)
Foxboro Firefighter/Paramedic Cory Shepardson