'It's heartwarming': Accessible playground now open in North Providence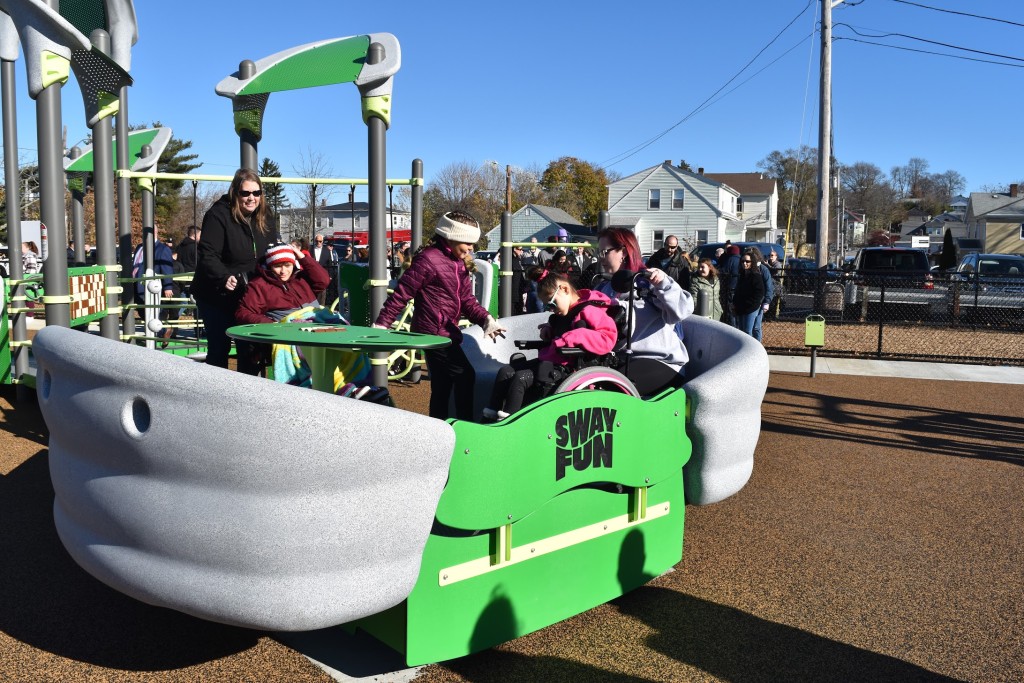 NORTH PROVIDENCE, R.I. (WLNE) — An accessible playground opened in North Providence on Saturday.
The North Providence Encompass Park was designed for those with disabilities that may need wheelchair accessibility.
Mayor Charles Lombardi said the park was named after the all-inclusive environment.
The cost of the playground was around $500,000, according to Mayor Lombardi.
"It's brand new. It's the most advanced park of this nature that I know of," said Mayor Lombardi.
The success was achieved through partnership, grant money, and the help of the town council, according to Mayor Lombardi.
The park is lined with turf, a more accessible option for wheelchairs to successfully travel over, versus commonly used wood chips.
You'll find a wheelchair swing that can be used by two people, as well as a merry-go-round that those in wheelchairs can push.
"It's amazing. It's an amazing facility for all children to enjoy, hopefully for years and years to come," said Mayor Lombardi.
The ribbon cutting ceremony was a success, with many children and families enjoying the state of the art equipment.
"It's heartwarming. Hopefully we fulfilled our promise that the playground can provide enjoyment for the children," said Mayor Lombardi.
The park is located at 7 June St.