'It's really worrisome': RI doctors fear another surge as cases, hospitalizations tick up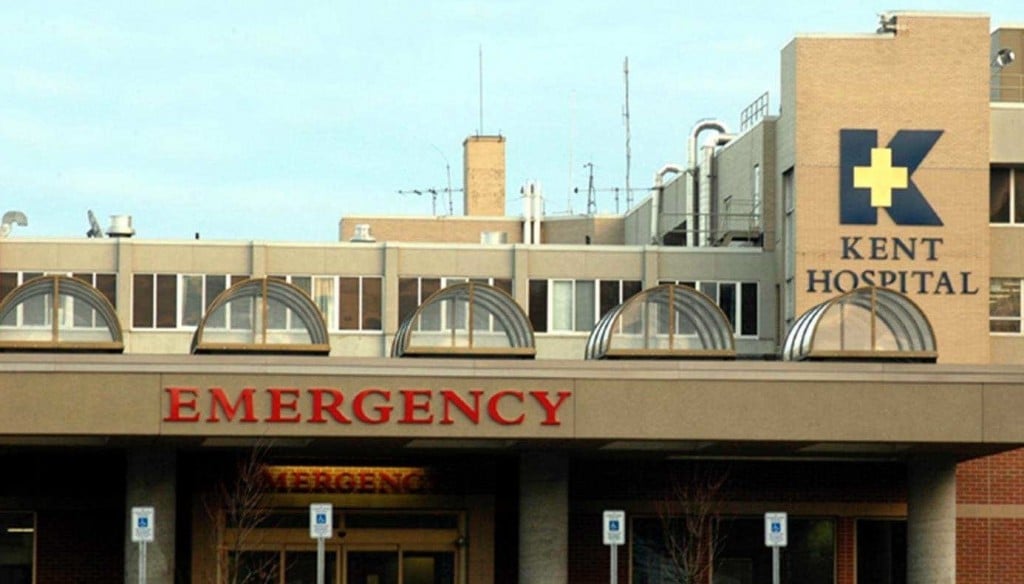 PROVIDENCE, R.I. (WLNE) – Coronavirus cases and hospitalizations are rising across the country and here in Rhode Island, and doctors fear we could see another surge.
According to the New York Times, coronavirus cases in the United States have risen by more than 20% in the last 14 days.
In Rhode Island, coronavirus cases and hospitalizations had plateaued, but the state's health director said Thursday that plateau had started to rise.
"That plateau is actually now starting to have a slightly upward slope," RIDOH Director Dr. Nicole Alexander-Scott said. "24 out of 39 cities and towns have had some type of increase."
Inside the state's hospitals, doctors said they've seen more and more patients with COVID over the last few weeks.
"Today, the number of COVID-positive patients at Kent is 22. One week ago, that number was 13. Two weeks ago, that number was 8. So we're definitely seeing a rise, both in number of cases and the number of hospitalized people with covid in the state," said the Chief of Emergency Medicine at Kent Hospital, Dr. Laura Forman.
"It's really worrisome to see this increase. You know, it's a small increase in the total number of patients, we're seeing testing increases from 2% positivity last to 2.4% this week, but it's really discouraging to see that going in the wrong direction."
Forman said she and her colleagues are noticing a difference in their hospital.
"We can really feel the difference from where we were a few weeks ago when it really felt like the pandemic was coming to an end to now when we feel like we're potentially heading back into another surge at this point," she said. "We had really hoped at this point in time that the pandemic would be much more under control."
The new coronavirus variants are playing a role in the uptick, but Dr. Forman said it's mostly due to people letting their guard down.
"Our concern is that people are getting a little bit less worried about this, as more and more people are vaccinated, although the total number of folks who are vaccinated is still low. People are feeling less concerned about what's to come. Those of us in the medical field are still very concerned about what might happen."
This weekend, celebrations for Easter and Passover have doctors worried. In the past, events like Thanksgiving and Christmas caused cases and hospital admissions to surge.
"Some people might do things that aren't as safe to do this weekend, and I understand it," Dr. Forman said. "We all want connect, we all want to be with our loved ones, we all want to see the bottom half of people's faces again. We all want to be together. But I don't think it's safe to do that yet. We're worried this could be another super-spreader event."
If Rhode Island does see another surge, she said it's hard to know just how bad it would be.
"When I think about another surge coming now, I have a hard time fathoming what that might look like. You know, I think a lot of us has found that every time we try to predict what this virus is gonna do and how the pandemic will turn, we're often wrong. I think it's possible that this would be a very mild bump and nothing more than that, I think it's equally possible that this would be surge worse than anything we've seen so far."
Right now, Dr. Forman said, everyone needs to stay vigilant to prevent that from happening.
"Hang in there a little bit longer. I know it's been a really, really long road. What gives me hope in this pandemic is that people have been able to make changes and sacrifices for the better of the community, and follow these public health guidelines, and I think if we can just do that a little bit longer, we'll be out of the woods soon."
RIDOH Director Dr. Alexander-Scott shared ways families can celebrating safely this weekend, saying celebrations outside are a safer option, but if people are inside, ensuring they're spaced far apart and wearing masks.
© WLNE-TV 2021