'It's tragic': RI business hauled Titanic submersible across Southern New England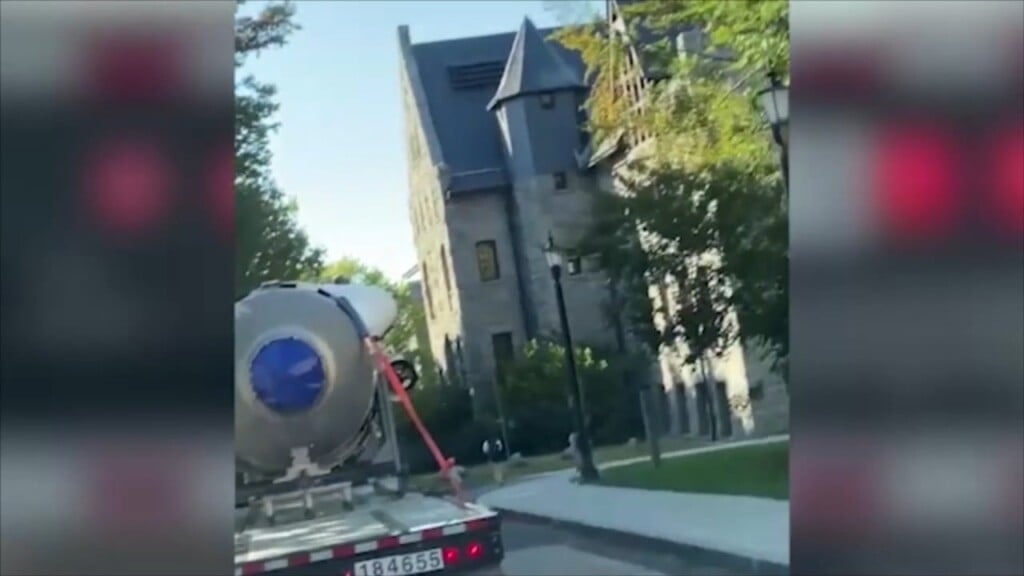 NORTH PROVIDENCE, R.I. (WLNE) — While on display at the University of Rhode Island's campus in 2021, the Titan submersible was in the care of a local hauling company.
Denzel Easton, owner of Iron Haulers, has led the company out of Warwick since 2008. He says they were approached by OceanGate to haul Titan to various New England locations for display.
"We did URI, we did the Groton subbase, we did a couple colleges in Connecticut," said Easton. "When they first said I need you to move a submarine, my eyes lit up. I could not fathom how to move a submarine."
Easton quickly learned he was dealing with a submersible roughly 7 meters long. His team was able to get an up-close look inside.
Easton added, "To get in there and realize someone would be in there for hours at a time, it was breathtaking."
On Thursday, the U.S. Coast Guard announced that they found a debris field near the Titanic wreck with material consistent with that of the Titan. All five passengers inside are believed to be dead.
Easton and his team immediately recognized the submersible.
"You have it one day on the back of your truck," said Easton. "It's pretty, it's shiny, it's brand new, and you're home with your family realizing all the families that will be affected. It's tragic. It's just a very somber moment to realize what once was a bright thing for a lot of people no longer is."
The U.S. Coast Guard believe the Titan was experienced a catastrophic failure.
Chirs Hogoboom, president 0f Composite Energy Technologies in Bristol, specializes in submersible safety.
Outlining the pressure the submersible faced, he added, "We've seen YouTube videos of airplanes at altitude with the doors opening and people getting sucked out… Multiply that by 350-400 times."