Jamestown bridge work finishes ahead of schedule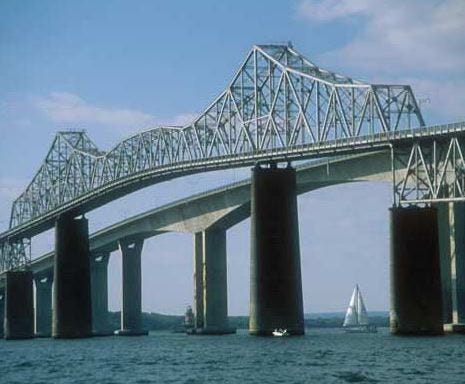 By The Associated Press
news@abc6.com
JAMESTOWN, R.I. (AP) _ All lanes are open on the Jamestown-Verrazano Bridge after the Rhode Island Turnpike and Bridge Authority finished work on the span ahead of schedule.
The authority says it completed all the work it needed to do on the bridge's eastbound, high speed lane on Wednesday.
It said earlier this week the lane would be closed through Sunday.
The authority says the rest of the work will be done inside the bridge and won't require many lane closures over the next 30 days.
The work was part of a project to make several repairs on the bridge, including replacing steel hatches, repairing the bridge deck and repairing damaged guard rails.
© The Associated Press/WLNE-TV 2015