Jamestown man swims around island to raise money for ocean cleanup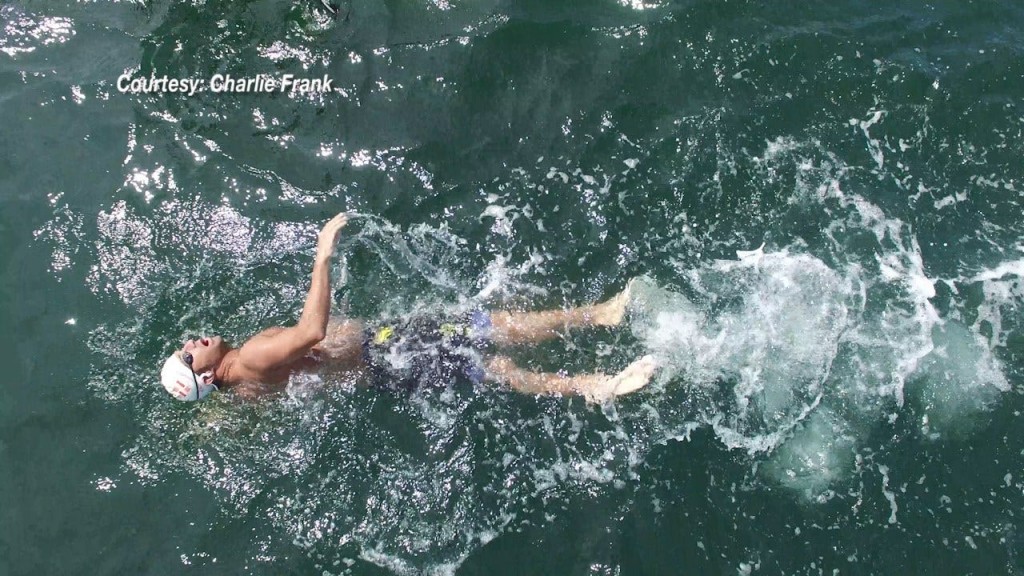 By: Amanda Pitts
alpitts@abc6.com
@APittsABC6
JAMESTOWN, R.I. (WLNE) – A Jamestown man checked off a big item from his bucket list Monday, as he swam around the entire island to raise money for ocean cleanup.
Ben Tuff spent a year training for the swim, that was 23 miles long and took him over nine hours to complete.
"It was awesome until mile 15. Then it started to get hard," said Tuff.
Tuff has been swimming for six years and came up with the idea for the big swim while sailing around the island.
He jumped in the water at 5 a.m. Monday, and said conditions were windier than he expected, but swimming past Beavertail Lighthouse made it all worth it.
"To be swimming along, in front of this lighthouse, a place where never in my life did I ever think about swimming… it was so cool."
He said the support he got from the community helped push him along. Many watched him swim past from spots across the island, some even followed him in their kayaks.
Tuff set out to raise $50,000 before taking off on his swim, all for Clean Ocean Access, a grassroots organization that cleans up the ocean and its shorelines.
"Let's get rid of plastic bags, let's install some skimmers, let's do some beach cleanups. It all starts here and that's their whole philosophy."
He met that goal thanks to generous donations, and it helped him push through to the finish line.
"Knowing that so many people have committed to Clean Ocean Access by giving money to that and giving over $50,000 and also committing to me in this endeavor, there's no way I could have let them down."
© WLNE-TV 2019