Jamestown police rescue trapped raccoon inside storm drain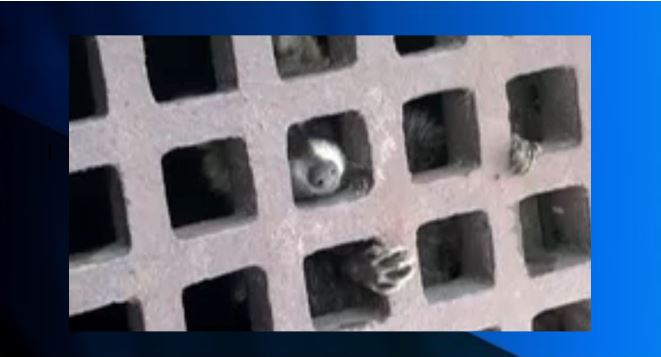 JAMESTOWN, R.I. (WLNE) — The Jamestown Police Department said they rescued a raccoon after it got stuck in a storm drain.
Police said on Friday morning, they got a call for a trapped raccoon attempting to break free from the sewer grate.
After multiple unsuccessful escape attempts, police officer Specht came to the rescue to help the animal get free.
Thankfully, police said neither the raccoon or Specht were harmed during the rescue effort.