Jason Pleau pleads "guilty" to avoid the death penalty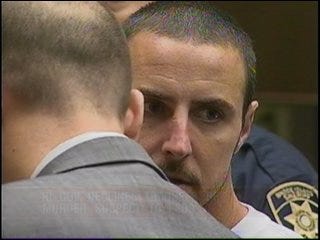 By News Staff
Twitter: @ABC6
Reporting by: Abbey Niezgoda
No cameras were allowed in the courtroom Wednesday afternoon as Jason Pleau appeared to do one thing and one thing only and that was to plead "guilty" to federal charges after he murdered gas station manager, David Main outside of a Woonsocket bank in 2010.
The guilty plea came as no surprise, Pleau has already made a deal with the US attorney to do so in order to get the death penalty taken off the table. In return he has agreed to serve life in prison without the possibility to parole.
The murder case has been thrown into the spotlight; even the Governor went all the way to the Supreme Court to fight the death penalty outcome.
David Mains sister says "she's happy it's over but it won't bring her brother back."
© WLNE-TV 2013