Jason Pleau sentenced to life without parole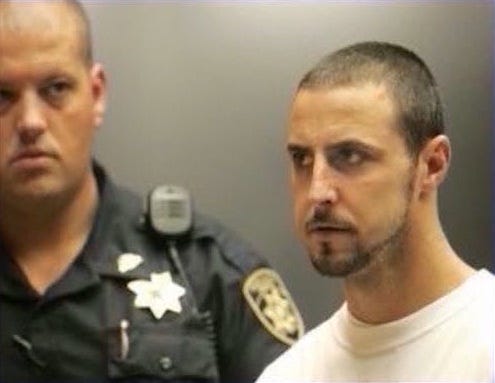 Dee DeQuattro
A legal tug-of-war over a suspected murderer is finally over. Jason Pleau, who pleaded guilty to the murder of David Main outside a Woonsocket gas station, was sentenced to life in prison without the possibility of parole.
Pleau faced Judge William E. Smith Friday and in a statement to the court he apologized to the Main family for his actions and said he hoped that his sentencing day would bring them some closure.
Pleau gunned down David Main, the manager of a Shell Gas Station while he was trying to make a deposit at the bank. Pleau stole $12,000 and fled from the scene.
Pleau was the center of a legal tug-of-war between Governor Lincoln Chafee and U.S. Attorney Peter Neronha because Chafee wanted Pleau to be tried in state court in order to avoid the death penalty.
Since the crime happened at a bank, Neronha pushed for Pleau to be subject to the Federal jurisdiction where he could face the death penalty.
Chafee appealed the jurisdiction issue to the United States Supreme Court which chose not to hear the case. The matter was resolved when Pleau decided to plead guilty to the charges and prosecutors dropped the death penalty option.
(C) WLNE-TV 2013