'Jeopardy!' legend Ken Jennings to speak at Bryant University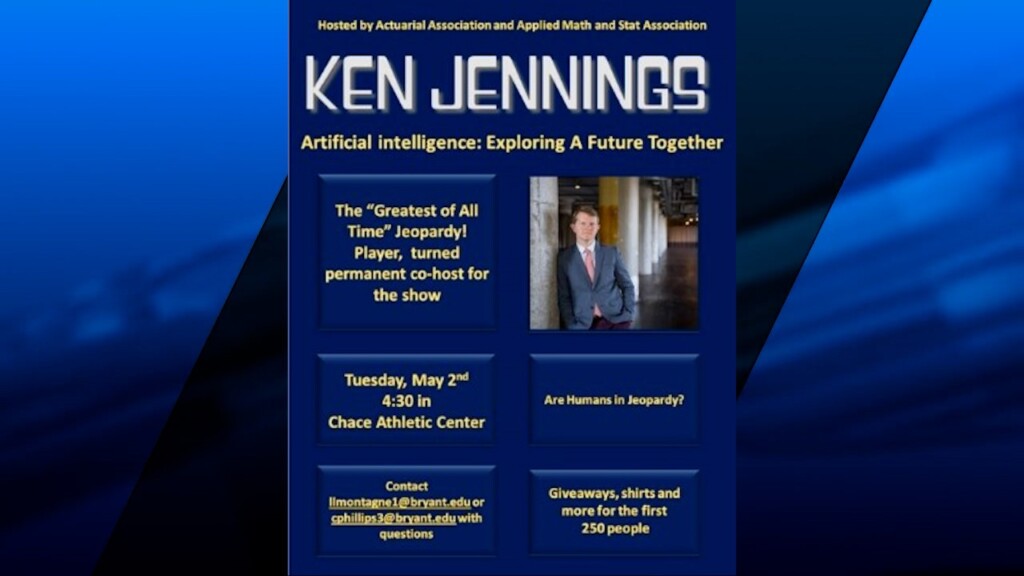 SMITHFIELD, R.I. (WLNE) — All-time "Jeopardy!" winner and host Ken Jennings is set to speak on artificial intelligence at Bryant University on Tuesday.
Mayim Bialik, fellow "Jeopardy!" host as well as an actress and neuroscientist, spoke at the University last week.
The two have alternated as hosts since 2021. Jennings holds the record with a 74-winning streak that he started in 2004.
Furthermore, he is the highest-earning American game show contestant to date.
Jennings will share some insight and his beliefs on artificial intelligence impacting society beginning at 4:30 p.m. at Chace Main Gym.