JetBlue computer outage causes delays for passengers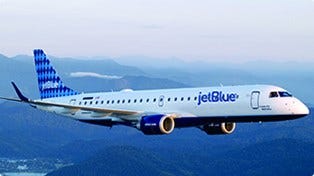 By The Associated Press
NEW YORK (AP) _ JetBlue says a computer outage that has caused delays for its passengers has been resolved.
JetBlue Airways says that it has fixed a systemwide computer problem that has caused delays because the airline had to manually check in passengers.
JetBlue did not immediately respond to inquiries on how long it would take to work through delays and get operations back to normal.
(C) The Associated Press 2015