Jewelry District Association against $3 Bar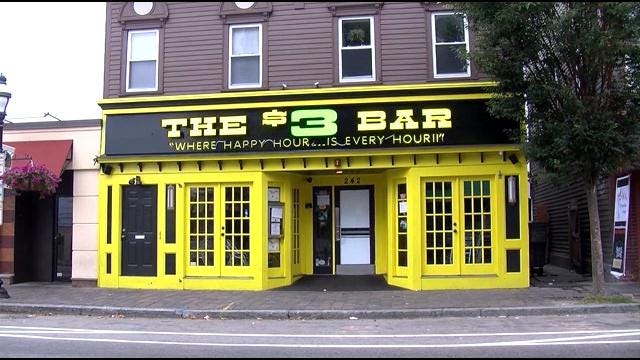 By Dana Griffin
@DanaRGriffin
PROVIDENCE, RI- Hoping to block The $3 Bar from re–opening after getting its licensed revoked, the Jewelry District Association is getting involved.
"You can't have a vibrant night life when these things are happening and people are getting stabbed or shot or there's violence going on," said association president, Arthur Salisbury.
For the last ten years, the Jewelry District Association has fought to keep establishments they claim bring unruly crowds and violence out of Providence.
The group supported shutting down club Karma earlier this year following a shooting that injured two. Karma was run by The $3 Bar owner, Gianfranco Marrocco.
"The board should see the fact that we had serious problems here in the past and now the problems have gone and the person that was causing most of those problems is now up on Federal Hill."
The $3 Bar attorney, Peter Petrarca says their tactic to crowd hearings, hoping to sway board members will not work.
Petrarca said, "I could care less what the Jewelry District or the Federal Hill Association does. There are laws in place. Everybody needs to abide by the law."
The licensing board revoked The $3 Bar's license in August after two incidents– one involving a murder- the board citing negligence by the owners as reason for the shut down.
The decision is now up to the Department of Business Regulation.
"Things are great here now. We don't have problems at night. We previously had stabbings and shootings and you name it," said Salisbury.
The hearing is tomorrow at 9:30. Attorneys will also attend a stay hearing for Skarr Lounge that is on a 60–day suspension for a fight where a woman was brutally beaten.
©2014 ABC6/WLNE-TV. All Rights Reserved.