Jewelry thieves arrested at Dartmouth motel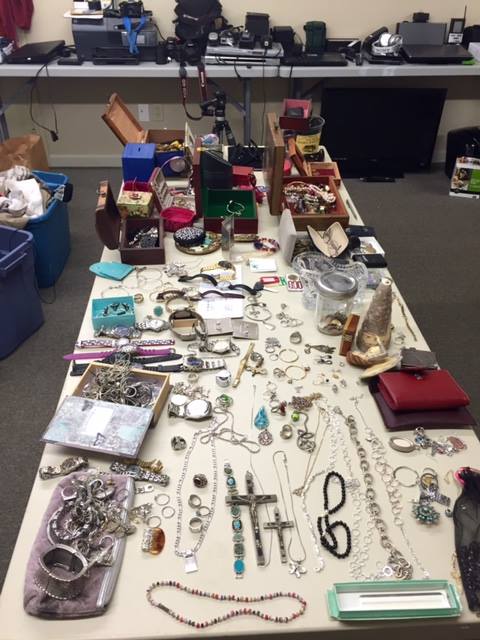 By: Melissa Randall
mrandall@abc6.com
@MrandallABC6
Two jewelry thieves are under arrest after police discovered the stolen items in a Dartmouth Motel. Robert Beaucaire, 38, of South Carolina and Amy Peters, 37, are being charged with grand larceny.
The pair is accused in a rash of break–ins in several Massachusetts communities including Stoughton, Mattapoiset, Marion, Lakeville and Dartmouth.
Beaucaire and Peters were caught after a week long investigation by Lakeville Police. On Friday state police tracked them down to the Moby Dick Motel in Dartmouth. Inside their room investigators recovered tons of jewelry and other items.
© WLNE-TV 2015