John Cicilline Working On A Fresh Start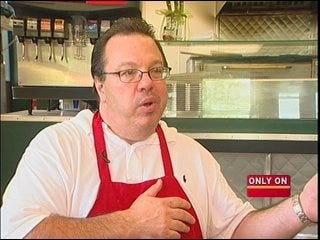 Former defense attorney John Cicilline was recently released from federal prison, after he served fourteen months for questionable dealings with drug clients. Now that he's been released, Cicilline is working on getting his life back together, and has opened a sandwich shop in Providence, called 'Federal Wrap'.
Cicilline makes no excuses for his behavior – he calls the restaurant 'Federal Wrap' as a constant reminder of his past, including his punishment.
ABC6 Anchor Mark Curtis has more with John Cicilline, and a look at his life since being released from prison.