John Foreman Shares Concerns About 'Good Time' Bills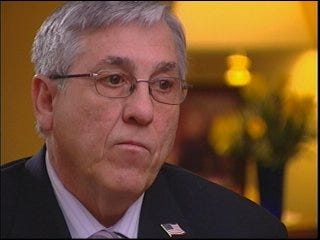 PROVIDENCE, R.I. (AP) – The father of a slain Rhode Island boy whose shellacked bones were kept by his killer says legislation to restrict the early release of murderers and rapists doesn't go far
enough.
John Foreman on Thursday said state lawmakers should enact laws requiring criminals to serve almost all of their sentences.
In 1983 Michael Woodmansee was sentenced to 40 years for killing Foreman's five-year-old son Jason in 1975. Woodmansee could be released this year after earning good-time credits.
Prompted by Woodmansee's case, state Senators passed legislation to prohibit the early release of murderers, rapists and molesters. Offenders already serving time would keep sentence reductions they've already earned.
Foreman says child abusers and child pornography offenders should also be ineligible for early release. He calls on House lawmakers to pass tougher restrictions.
Copyright 2011 by The Associated Press. All Rights Reserved.