Johnson, Holt Rehab In PawSox Loss To Clippers Wednesday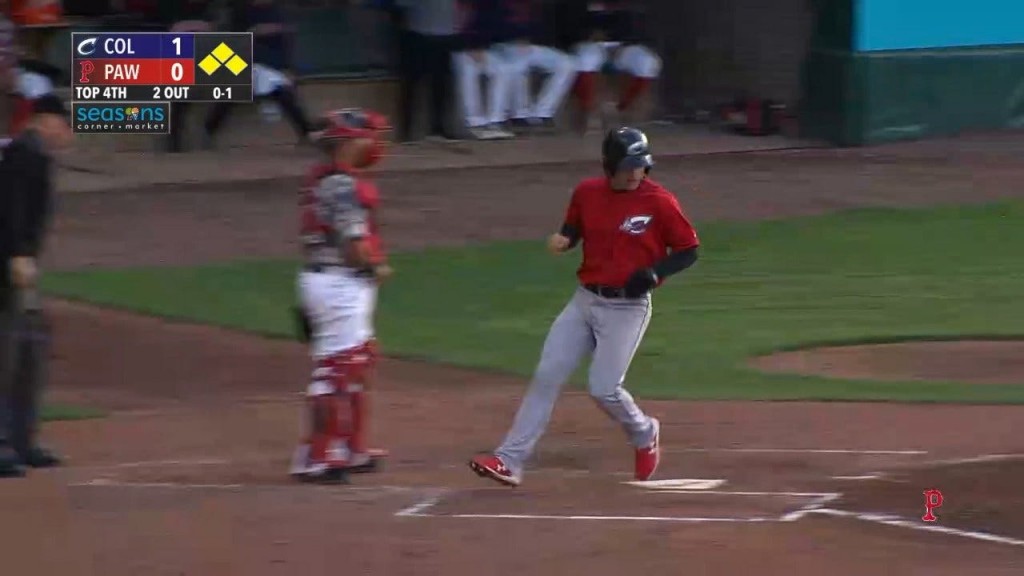 Pawtucket Red Sox Press Release
PAWTUCKET, R.I. — Behind six extra-base hits (four home runs and two doubles), the Columbus Clippers (22-15) took game two of this three-game series with the Pawtucket Red Sox (13-23) by a final of 7-4.
For the third time in the last month, Brock Holt began a rehab assignment with the PawSox. Batting second as the DH, Holt went 0-for-3 with a walk, two strikeouts, and a run scored.
Brian Johnson came out of the bullpen in his first action of his rehab assignment after he was placed on Boston's injured list on April 6 with left elbow inflammation. The southpaw tossed 1.2 innings, allowing 3 hits and 2 runs (both earned). He walked one and struck out one, throwing 20 of his 32 pitches for strikes.
Ryan Flaherty opened the scoring in the second inning with a line-drive home run into the right field bullpen.
Eric Stamets continued his big series with a two-run single in the fourth to make it 3-0.
Columbus' home run barrage continued in the fifth on a two-run blast from Brandon Barnes.
Trayce Thompson added a solo shot of his own in the next inning to make it 6-0.
The PawSox responded with four runs in the bottom half of the sixth. Jantzen Witte drove home Pawtucket's first run with a sacrifice fly. Juan Centeno singled home a run, Nick Lovullo drew a walk with a bases loaded, and Gorkys Hernandez reached on a fielding error to bring home a fourth run.
Bobby Bradley homered to center field in the eighth inning to make it 7-4.
In a spot start, PawSox hurler Jeremy Bleich went 2 innings, giving up 2 hits and an earned run.
The PawSox wrap up their three-game series with the Clippers tomorrow at 11:05 a.m. Pawtucket right-hander Mike Shawaryn (1-2, 2.79 ERA) is scheduled to oppose Clippers righty Cody Anderson (0-0, 0.00 ERA). Radio coverage on WHJJ (920 AM and 104.7 FM) and throughout the PawSox Radio Network begins with the pre-game show at 10:35 a.m.
The homestand runs through Sunday. Good tickets are available, and fans can visit the McCoy Stadium box office, which is open Monday-Friday from 9 a.m. through 5 p.m., and during all home games. Fans can also call (401) 724-7300 or log on to PawSox.com for tickets.