Johnson & Wales Baseball Tops WPI At Pierce Field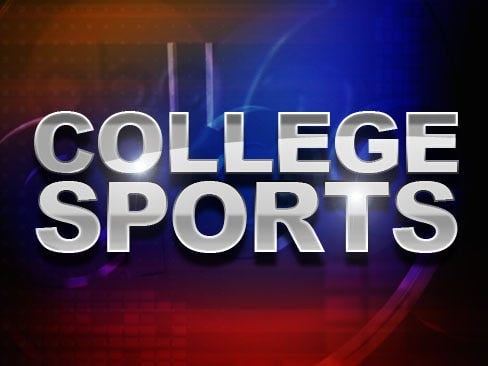 Dickerson's RBI Single In Ninth Leads JWU Baseball To 4-3 Win Over WPI
East Providence, R.I. – Freshman Jake Dickerson (Garnet Valley, Pa.) notched a two-out RBI single in the bottom of the ninth to give the Johnson & Wales University baseball team a 4-3 victory against WPI at Pierce Field on Tuesday afternoon.
Johnson & Wales took the early lead when senior Nick Alosco (Mahopac, N.Y.) led off with a single and later scored on an RBI single by freshman Alex Pezzuto (Hastings, N.Y.). The Wildcats extended their lead to 3-0 in the bottom of the third when they capitalized on a WPI error for a pair of unearned runs.
WPI would get on the board in the top of the sixth on back-to-back RBI singles by freshman Sean Kelly (Shrewsbury, Mass.) and sophomore Daniel Thomas (Manchester, N.H.), cutting the lead to 3-2. In the top of the seventh, freshman Matt Blakeman (Bedford, N.H.) had a one out single and came across on an unearned run to knot the game at 3-3.
In the bottom of the ninth, senior Teddy Katz (Pittsburgh, Pa.) drew a two out walk, advanced to second on a stolen base and moved to third on a wild pitch. Dickerson then legged out an infield single, pushing across Katz with the winning run in the 4-3 victory.
Alosco was 2-for-5 with two runs scored while sophomore Zach Boyes (West Warwick, R.I.) went 3-for-5 with a run for Johnson & Wales. Senior Bryan Sayers (Chelmsford, Mass.) also had three hits in the victory for the Wildcats. Senior Nick Marine (Bristol, R.I.) went seven innings for JWU, allowing two earned runs on nine hits in seven innings of work.
Freshman Tim Erlandson (Hudson, Mass.) was 3-for-4 for WPI while Thomas went 2-for-4 with an RBI in the setback for the Engineers. Sophomore Alex Julian (Sterling, Mass.) recorded eight innings on the mound for WPI, allowing one earned run on nine hits.
With the win Johnson & Wales improves to 2-5 on the season while WPI is now 4-5 for the year. The Wildcats will return to action on Wednesday, March 16th when they host Coast Guard in a non-conference at 3:30 p.m.