Johnson & Wales Men's Basketball Blows Out Suffolk, 92-48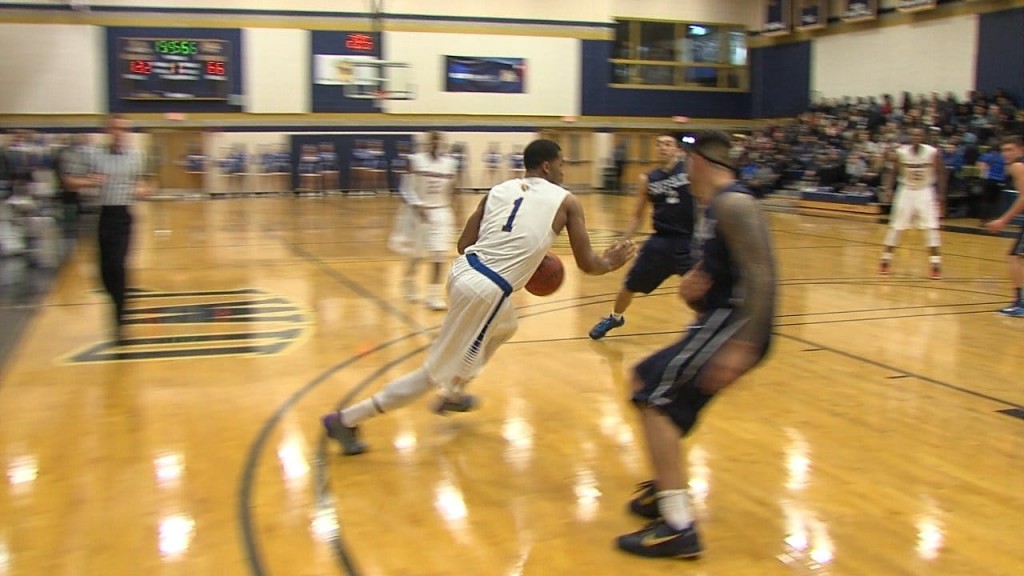 Johnson & Wales University Press Release
PROVIDENCE, RI – After squeaking out a victory in its GNAC opener, the Johnson & Wales University men's basketball team made sure there was no doubt about its home opener on Thursday. The Wildcats' pressure defense forced visiting Suffolk into 30 turnovers as JWU rolled to a 92-48 win at the Wildcat Center.
Records:
Johnson & Wales: 5-1, 2-0 GNAC
Suffolk: 2-5, 0-2 GNAC
JWU Statistical Leaders:
Quarry Greenaway: 25 points, 9 rebounds
Tom Garrick: 20 points, 4 assists, 4 rebounds
Anthony Jernigan: 15 points, 9 steals, 5 assists
The Lead:
Johnson & Wales set the tone right away as its defense keyed a 22-0 run that put the game out of reach with nine minutes still remaining in the first half. Twelve of JWU's points during that stretch came off Ram turnovers.
Of Note:
The Wildcats defense against Suffolk was their best effort in a long time. The 30 Suffolk turnovers are the most by a JWU opponent since it forced Ramapo to commit 35 miscues in a 114-106 victory in the first round of the NCAA Tournament on March 4, 2011. That's also the last time the Wildcats had 20 or more steals until their 23 swipes tonight.
Johnson & Wales got nearly half of its points from the two-head senior tandem of Quarry Greenaway (Westchester, NY) and Tom Garrick (Seekonk, Mass.). Greenaway led the way with 25 points with Garrick close behind at 20. It's the first time both players have scored 20 points in the same games since Garrick had 22 and Greenaway chipped in 21 at Anna Maria on February 10, 2015. Greenaway added nine rebounds, while Garrick had four steals.
Normally four steals would lead the team, but not Thursday. Junior Anthony Jernigan (East Hartford, Conn.) nabbed a career-high nine steals. In addition, he scored 15 points and handed out five assists. Senior Clayton Roker (New City, NY) was the fourth player in double figures with 11 points.
The 23 turnovers translated into a lot of lay ups which propelled the Wildcats to shoot a season-high 53.5 percent (38-of-71) from the field. It's the best JWU has shot since hitting 66.1 percent at Rivier on February 17, 2015.
Johnson & Wales hasn't had this lopsided of a victory since the 2013-14 season. The Wildcats beat Mount Ida 108-41 on February 15, 2014. Four players scored 20 or more points – topped by Greenaway's 30 – and nine Wildcats reached double figures.
Coachspeak:
"We really set the tone for tonight yesterday in practice. We were very focused. We went over the game plan and knew we had to stop their two shooters. It was just a matter of getting our guys to work. Even our guys who came off the bench were focused and bought in. "
-JWU Head Coach Jamie Benton
Up Next:
Johnson & Wales steps out of conference action on Tuesday when it travels to crosstown rival Rhode Island College for a 7 p.m. tipoff.