Johnson Wins Tennis Hall of Fame Open in Newport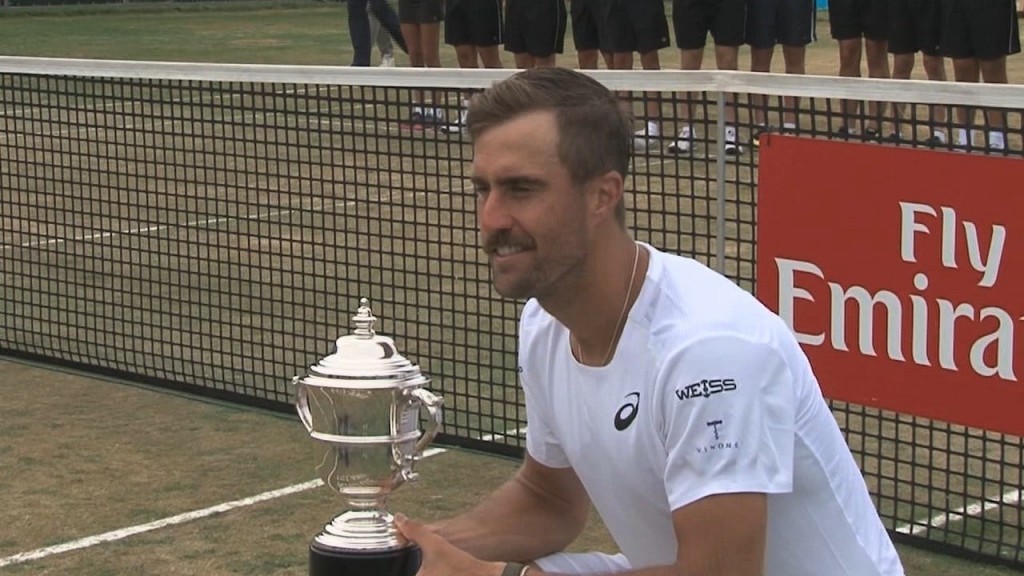 Third-seeded Steve Johnson beat Marcel Granollers, 6-3, 6-3 on Saturday to reach the Hall of Fame Tennis Open final.
The 28-year-old American will face Ramkumar Ramanathan in the final Sunday morning. Ramanathan, of India, topped American Tim Smyczek, 6-4, 7-5.
The semis were played on Newport's grass court after the induction of Michael Stich and Helena Sukova into the International Tennis Hall of Fame.
Johnson, a champion in Houston earlier this season, will be seeking his fourth career ATP title. Ramanathan is looking for his first.
"It's just being comfortable in finals. This is his first ATP final and that's new ground for him," Johnson said. "Maybe he comes out with nerves, maybe he doesn't. Hopefully I can use my experience to come out, be solid and put the pressure on him."
Johnson, ranked No. 48 in world coming into the week, needed just 70 minutes to advance, getting to a handful of tough shots that seemed to frustrate the Spaniard.
"I've been on the other side of that many times. I know what it feels like," Johnson said. "Very happy today to be in the driver's seat of that situation, especially out here. Very happy to run down a few balls and make some passing shots."
Johnson closed out the eighth game of the second set with an ace. He went up 40-30 with a backhand passing winner in the next game.
After missing out on one match point, Johnson got the victory when Granollers hit a backhand return into the net.
The final was moved up from a scheduled 3 p.m. start to 11 a.m. due to the forecast of heavy rain.
"I'll enjoy this until 10:30 a.m. and then it's `Go time,"' Johnson said.
The 23-year-old Ramanathan, playing in his first ATP semi, helped calm his nerves a bit when he broke in the first game of the match.
"There's always pressure. I think I handled it well," he said. "I played the big points really well."
He learned about the time change when he overheard an announcement while he was still on-court.
"It doesn't make that much of a difference," he said.