Johnston firefighters extinguish fire at Golden City Chinese restaurant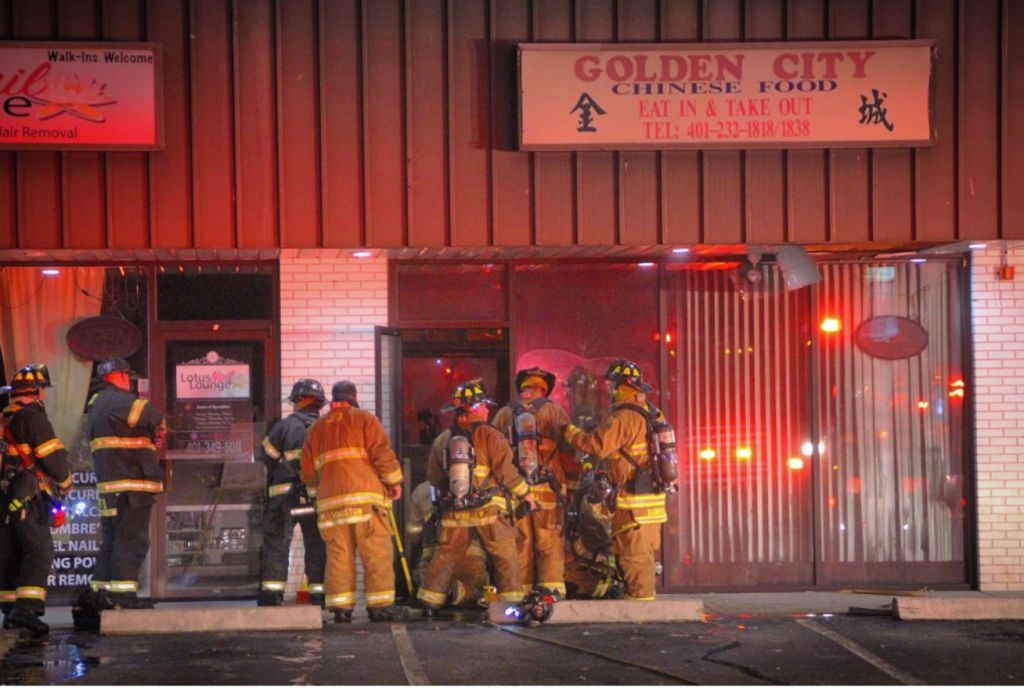 JOHNSTON, RI (WLNE) – Firefighters in Johnston responded to a second-alarm fire at the Golden City Chinese restaurant early Monday morning.
The restaurant is located inside a shopping plaza on Putnam pike.
It's unclear what caused the fire, the extent of the damage to the restaurant, or if there are any injuries. ABC6 has reached out to the fire department to get this information and will update this article once we hear back.