Johnston flooding trapping residents in their homes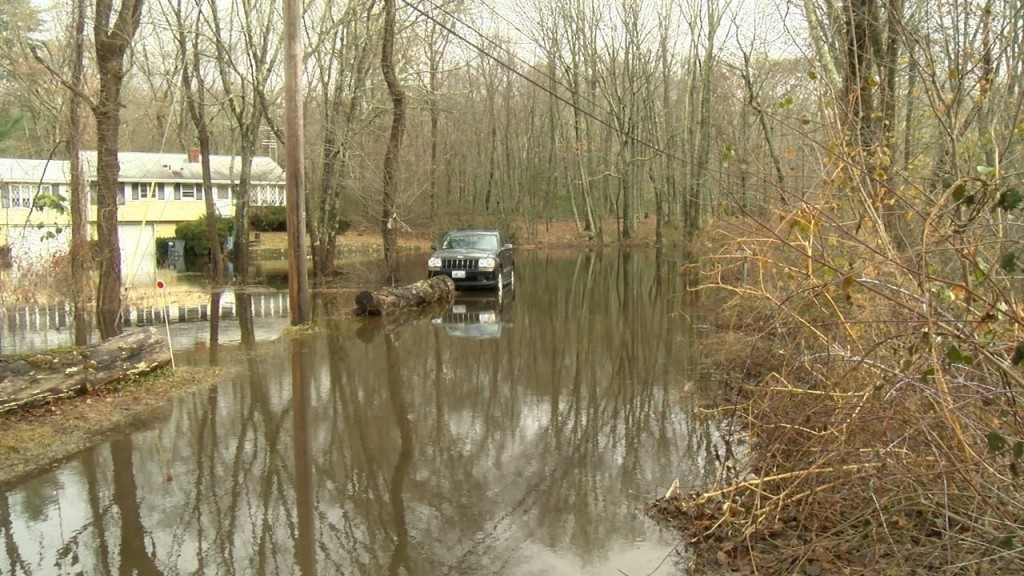 JOHNSTON, R.I. (WLNE) — Flooding in Johnston is leaving dozens of people essentially trapped inside their homes. This happened in the same spot back in 2010 and unfortunately there's no solution yet. The mayor of Johnston says there's not much he can do unless the town gets help from the state.
Belfield Drive has been flooded for about 2 weeks now. This is the second wettest November in history and after another inch of rain last night it's not safe to pass through anymore.
Mayor Polisena says they had a pump running for 4 days straight and the water barely went down.
Dozens of Johnston residents are at the mercy of Mother Nature. Flood waters on Belfield Drive are so high, they can't get out.
"It's been this way for 2 weeks and we can't get through. Now not even an SUV, the cops can't go through the road and we're just stuck I can't go to work and I don't want to lose my job," says Cynthia Nova.
"If it rains one day, the next day I can't get the kids to school because the water has risen to the point where our cars can't get across," says Deborah Johns, another resident.
Nova and Johns live at the dead end of the street. About a half mile or so from their houses is where the flooding is the worst. Just to talk to them we had to park on the side of 295 and go through a broken fence.
"They were coming in a big jeep or hummer and that was able to get through until today, today they refused they said that it wasn't safe to go through the water," says Nova
Police tell ABC 6 News they can use the hum–vee in case of an emergency.
They know exactly where the problem is but Mayor Polisena says there are challenges to fixing it.
"I can't raise the road because then if you raise the road you put water on someone else's property. There are a lot of intricacies to engineering, which obviously I'm not an engineer. We have to get the DOT and DEM to help us as well as the federal agencies," says Polisena.
Polesina is having a meeting with the DEM, RIDOT and federal agencies Thursday morning.
© WLNE/ABC 6 2018