Johnston man lived with dead wife's body for days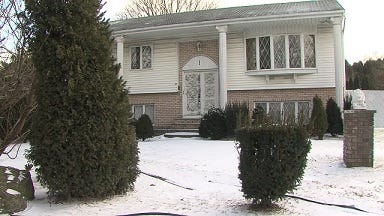 By: Samantha Lavien
Slavien@abc6.com
Twitter: @samanthalavien
A man in Johnston Rhode Island had been living with his dead wife for days before authorities discovered her body.
Police tell ABC 6 News the body of the 67-year-old woman who lived on Birchtree Drive was discovered after her husband called the fire department on Wednesday.
The 71-year-old husband suffers from Alzheimer's Disease and dementia.
"When I was leaving for work yesterday morning there were police cars there and the ambulance was there," said neighbor Sandra Bernardo.
In addition to the woman's body authorities also found the couples dog dead in the basement of the home.
"Shocked, totally shocked," said Bernardo.
The house has since been condemned because of deplorable living conditions.
Neighbors say they don't really know the couple who has lived there for years.
"They stayed in the house all the time they never went out. You'd see her out once in a while to get the mail or put the garbage out, but other than that you never saw her," said neighbor Genell Shugrue.
Police do not suspect foul play.
Right now they're trying to get in touch with relatives before releasing the couple's names.
(C) WLNE-TV 2014