Johnston Native, Hendricken Alum Mazzulla Hired by Celtics as Assistant Coach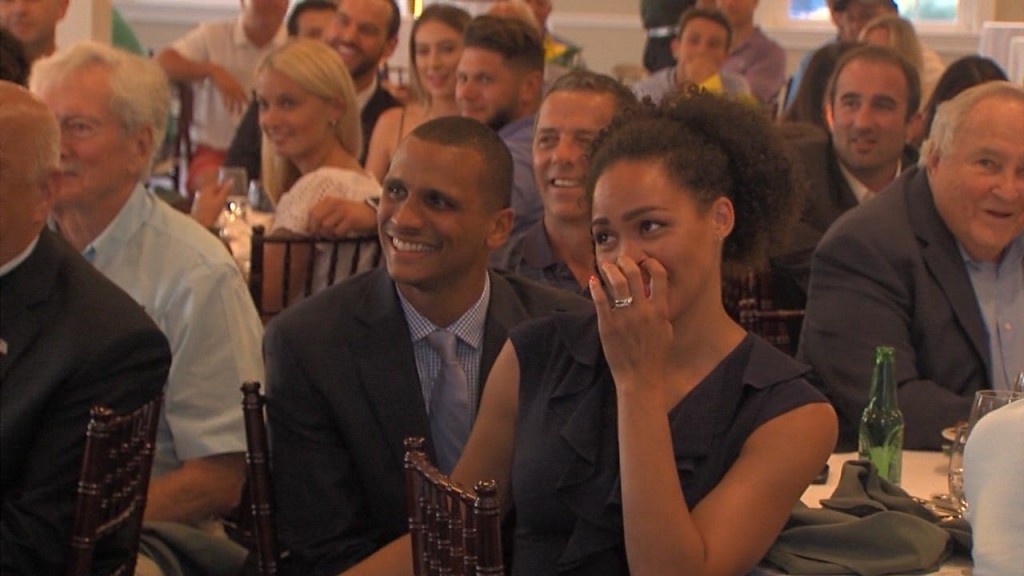 Johnston Native and Bishop Hendricken Alum Joe Mazzulla has been hired by the Boston Celtics as an assistant coach, according to ESPN's Adrian Wojnarowski.
Mazzulla won three state championships with the Hawks before playing at West Virginia in the Big East, where he went to the Final Four.
Prior to the Celtics hire, the Rhode Island native was the head coach at Division II Fairmont State. He worked in the Celtics organization as an assistant coach with the Maine Red Claws, Boston's G-League affiliate.
ABC 6 caught up with Mazzulla's basketball coach during his time at Hendricken. Jamal Gomes has been coaching the Hawks for almost 20 years and has seen plenty of talented young men play their hearts out on the court.
Gomes heard the news from Mazzulla himself when the 2006 grad tried calling him over the weekend.
"Joey actually called me a few days ago. He didn't leave a message so I knew something was up," Gomes said. "To work in the NBA, which has been a goal of his for a long time now."
Gomes and Mazzulla have managed to stay in touch through the years, developing a friendship that started in the halls of Hendricken.
Gomes knew Mazzulla was a special player from the first time he saw him on the court as a freshman.
"He was special [and] that he was going to do great things in basketball and in life," Gomes said. "He was a scrawny little kid coming in."
What stood out for Gomes in high school was Mazzulla's basketball IQ. Gomes always believed Mazzulla would make a great coach.
"He saw things on the court that many others didn't see or couldn't see," he said. "I remember him coming to the sideline at times and saying 'hey coach, I think they're in this defense, looks like they're playing a match-up zone.'"
During the phone call, Gomes said he spoke candidly with the Johnston native.
"This is a wonderful opportunity. God has brought him to this place and he's confident he's going to make the most of it,"
Mazzulla told Gomes he will be moving to the Northeast again in the next few weeks.
As far as his role with the Celtics, Gomes said it's "multi-faceted" and Mazzulla will also be involved with player development.