Johnston Police Warn of Counterfeiters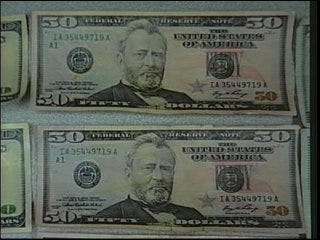 Johnston Police and the US Secret Service are looking for two men accused of passing counterfeit bills.
The two have been using the fake bills since last week, when they tried to pay $350 cash – three hundreds and a fifty – for an Xbox 360 video game system. The cashier used a special marker pen on the bills and determined they were fake.
Police say they also managed to buy a laptop at an area Staples store with counterfeit cash, and had tried the same thing last summer.
ABC6 Reporter Malini Basu has the story from Johnston.