Johnston residents protest Citizens Bank corporate campus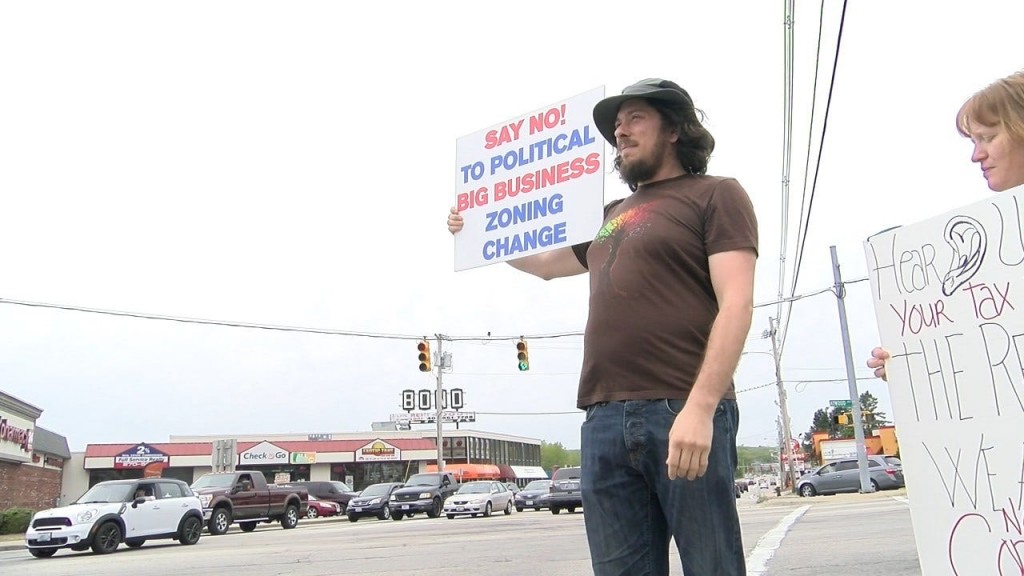 By Bianca Buono
@BBuonoABC6
Johnston residents are speaking out against the Citizens Bank corporate campus being built there. Opponents say the site will ruin their residential neighborhood.
Protesters set up outside Johnston Town Hall Saturday. Many of them were residents of Greenville Avenue, the same street Citizens Bank is planning to build its massive campus.
"There are plenty of areas in this town where Citizens could have chosen to build. It just so happens this piece of land is in a residential property and shame on Citizens," said protester Erin Buck.
Just two months ago, Citizens Bank, alongside city and state leaders, proudly announced that the company would be moving 3,200 workers out of its Cranston office to build a new campus off I-295 on an undeveloped piece of land on Greenville Avenue. Protesters say they were shocked when they heard the news and their main concern is the traffic it will cause.
"We moved here to be in residential neighborhoods filled with green space where kids can play…If we wanted to live in Providence that's where most of us would live," said protester and Greenville Avenue resident Richard Suls.
"Somebody's gonna get hurt. It's a family neighborhood. It was residential and the mayor had it changed for businesses," said Michael D'Agnillo, a protester.
The protesters say it's unlikely that they'll win this fight, but they're using this protest to raise awareness and come up with ideas to make the transition as smooth as possible. Some ideas include installing sound barriers and going green.
"Let's see how we can make it happen in a way that makes Citizens a good neighbor to us," said Suls.
We did reach out to Mayor Polisena and Governor Raimondo for comment but didn't hear back. The campus is set to open in 2018.
© WLNE-TV 2016